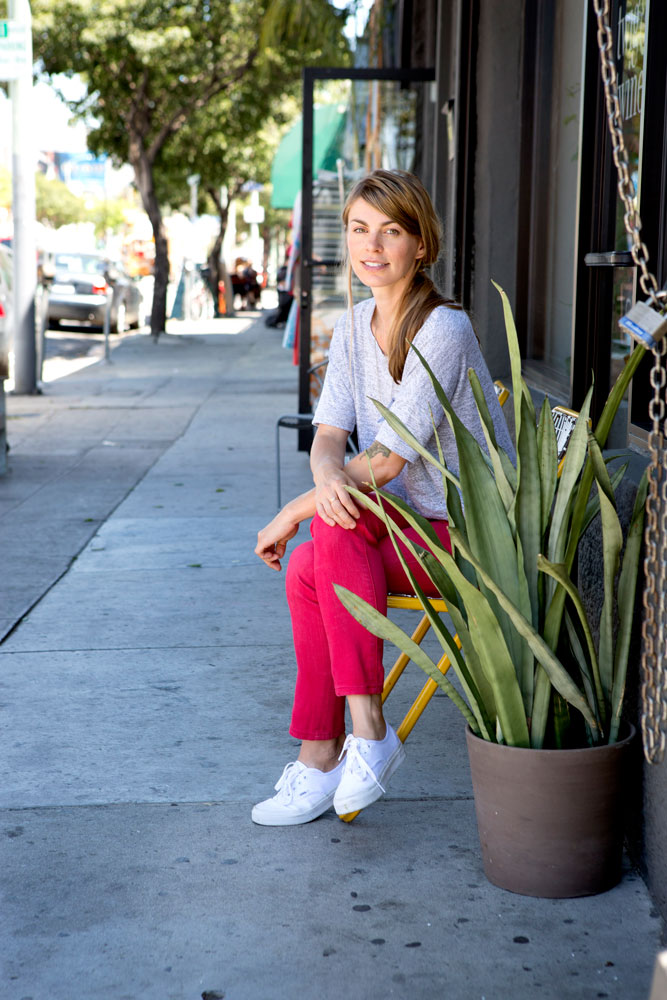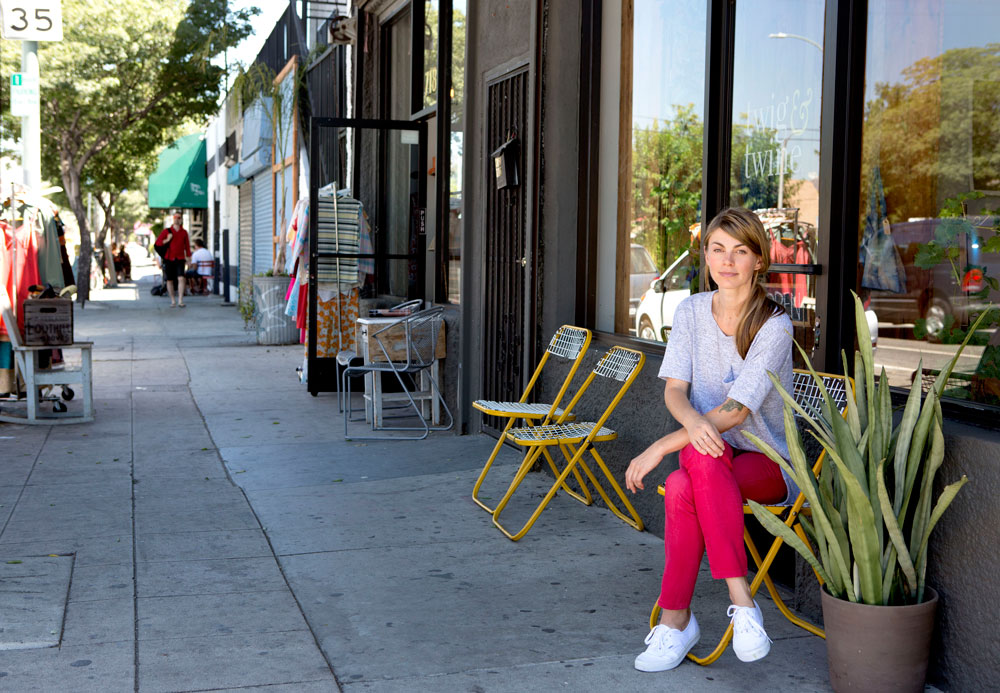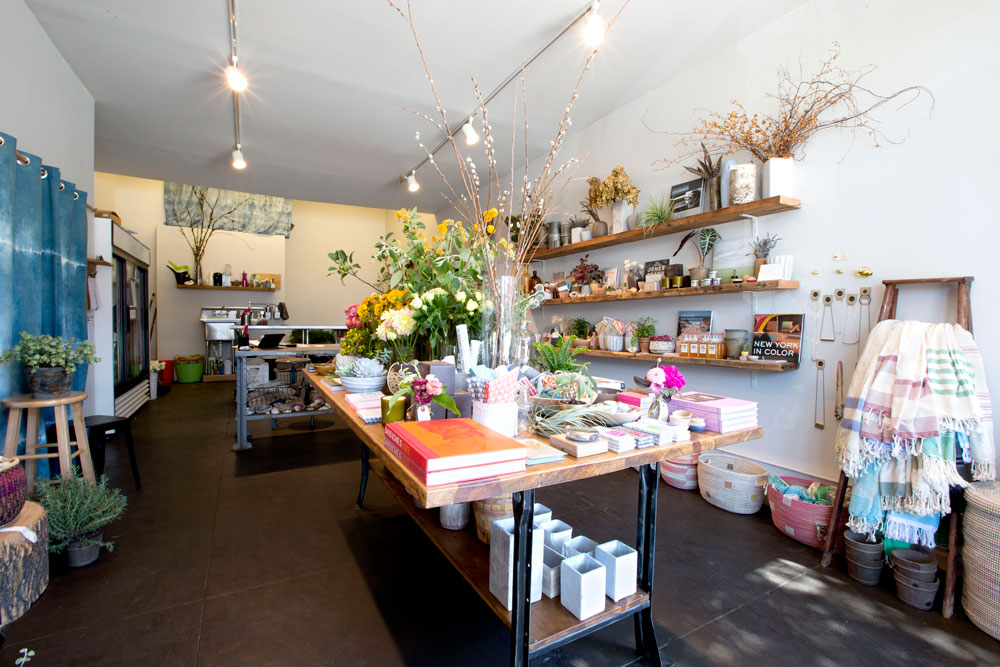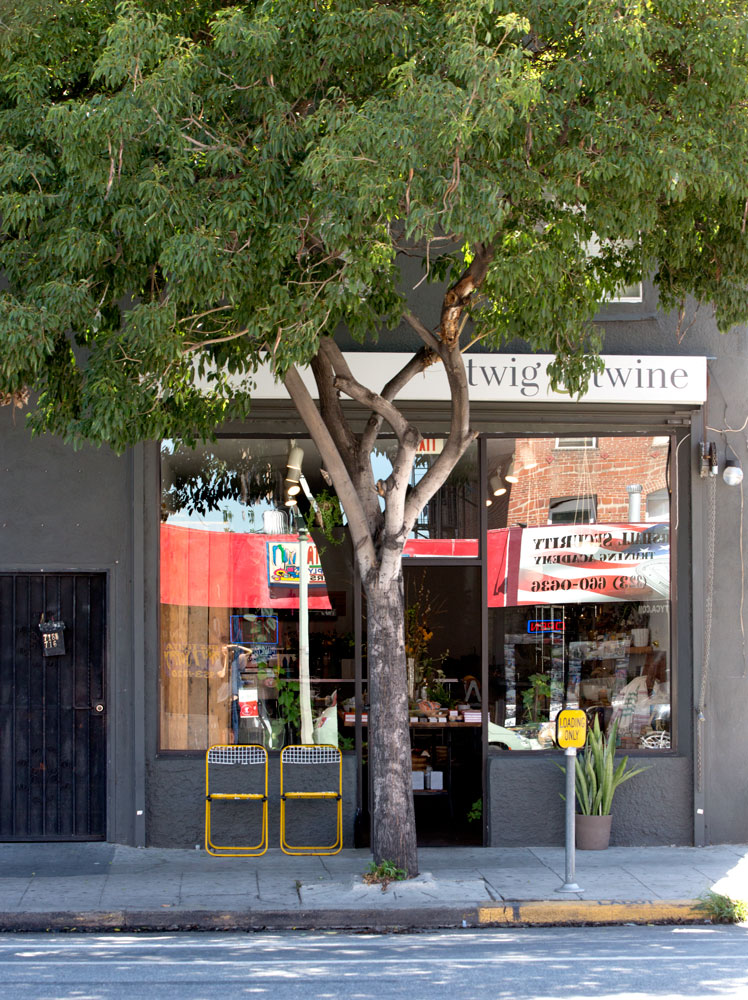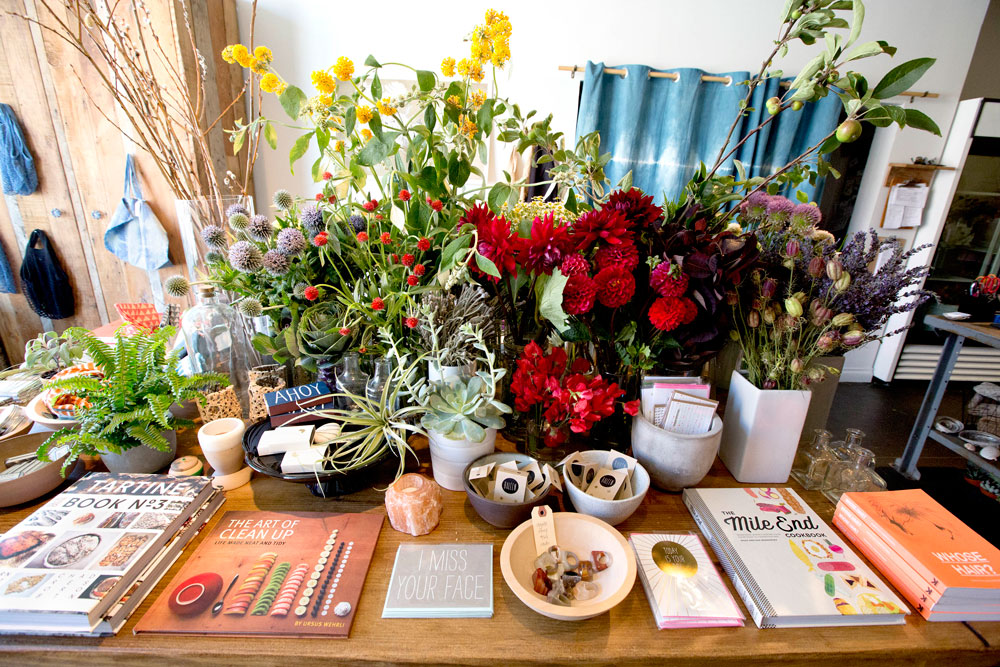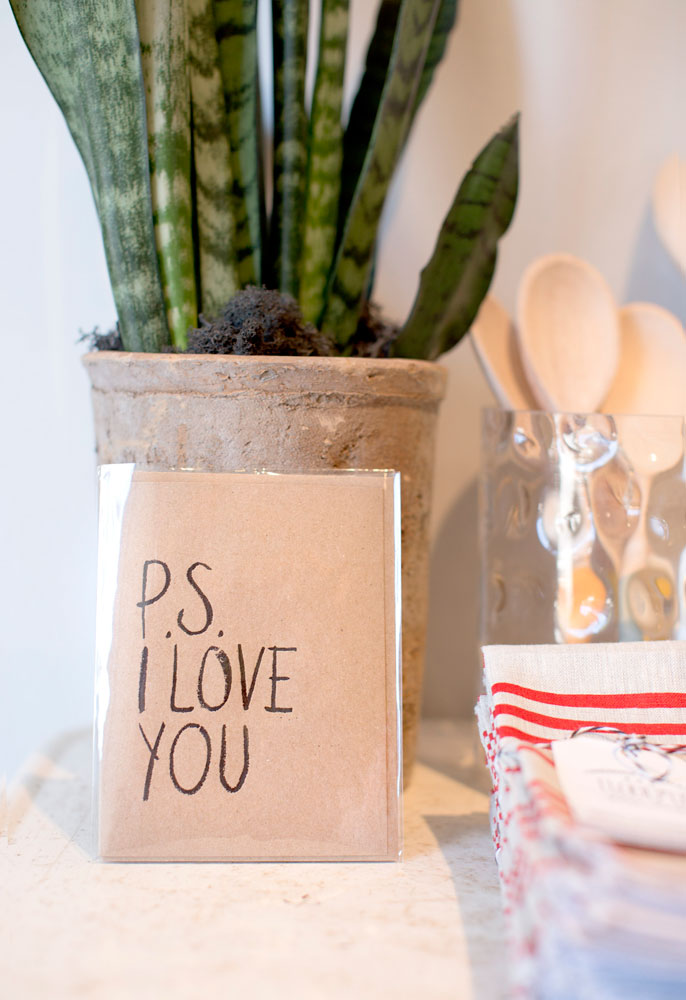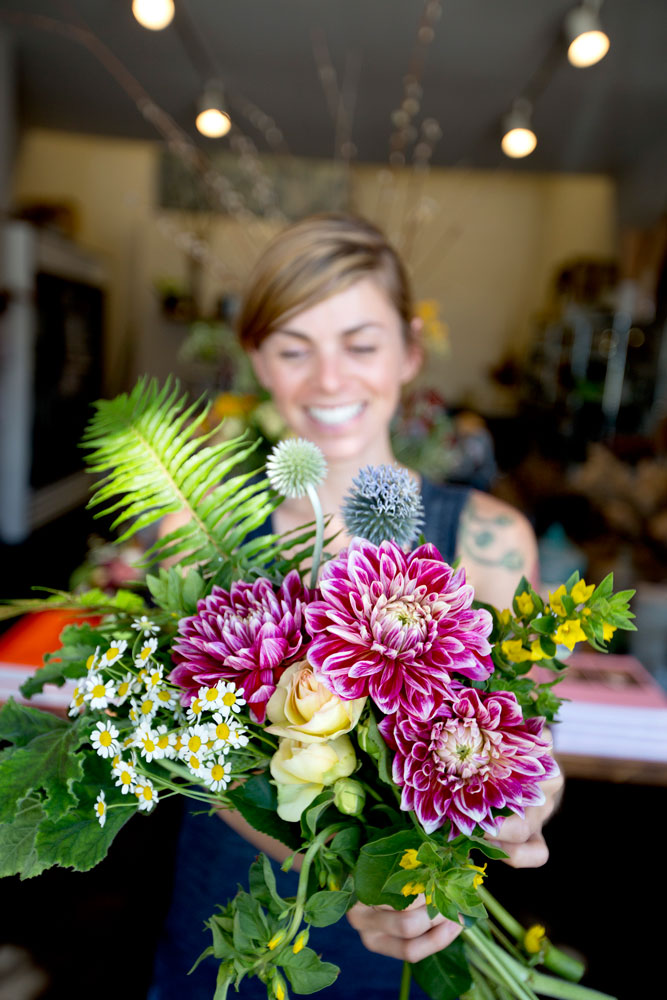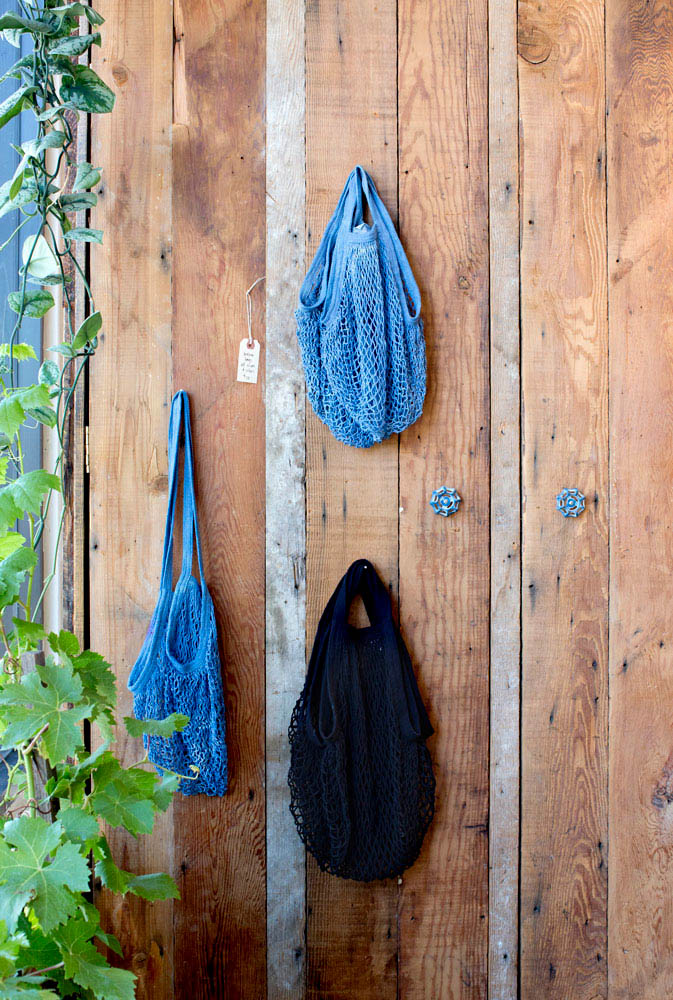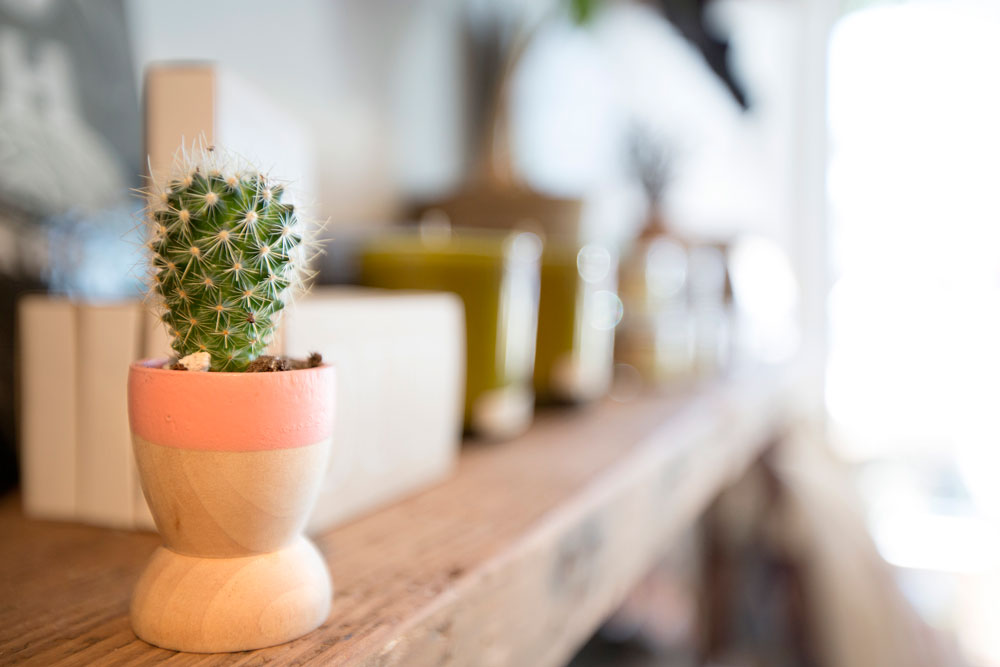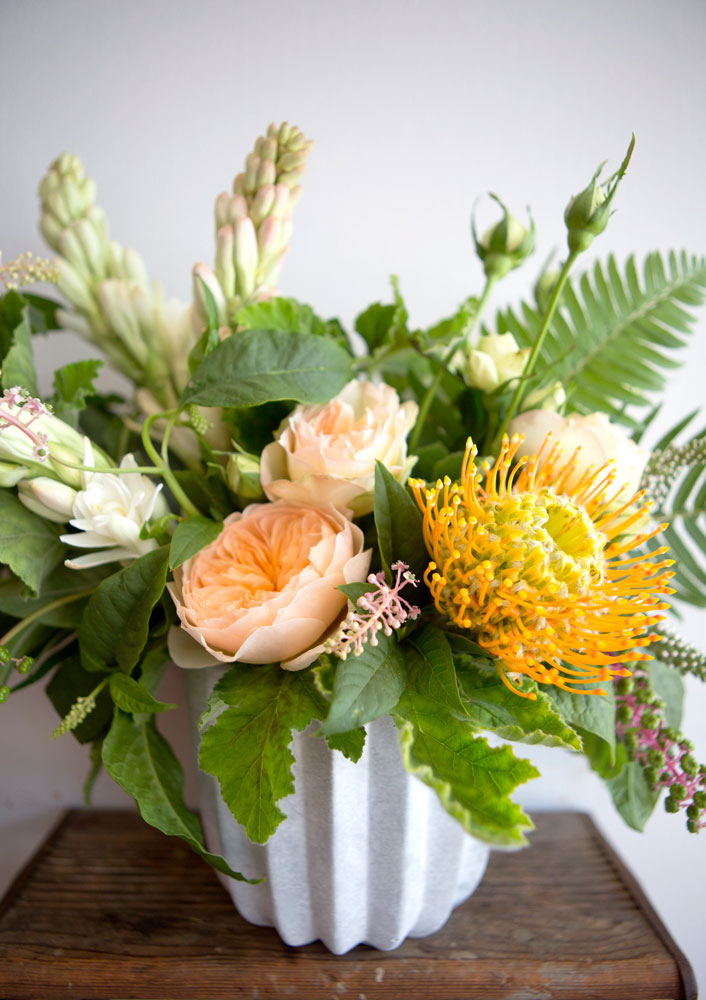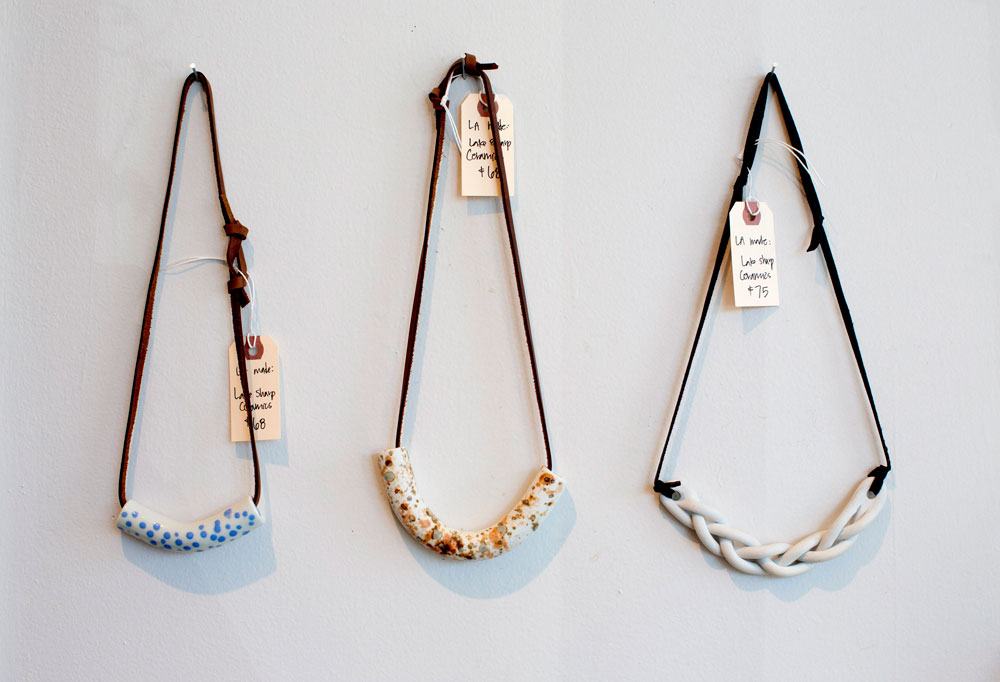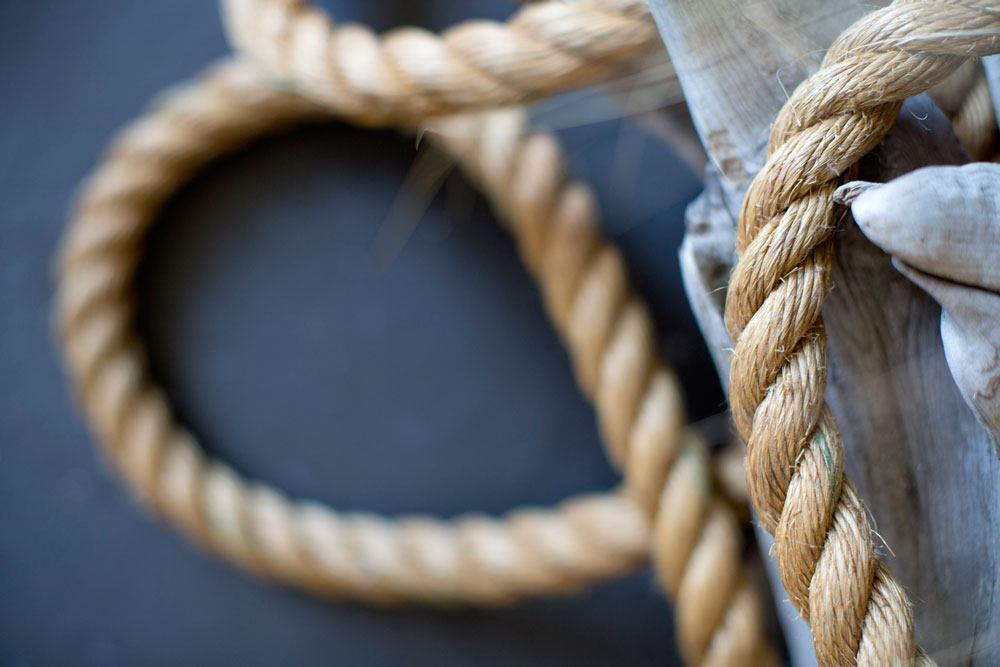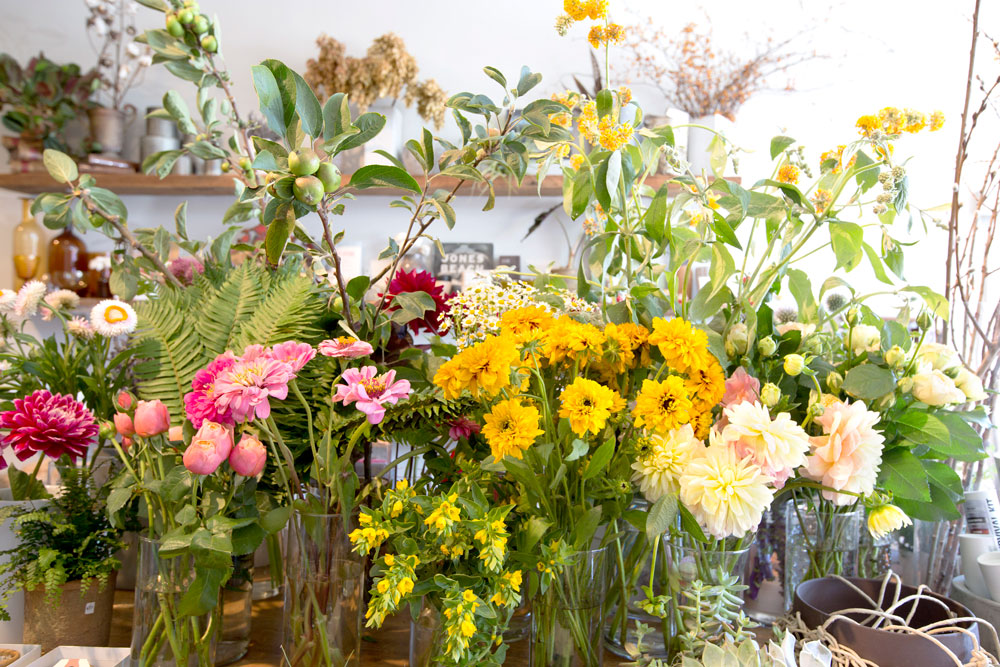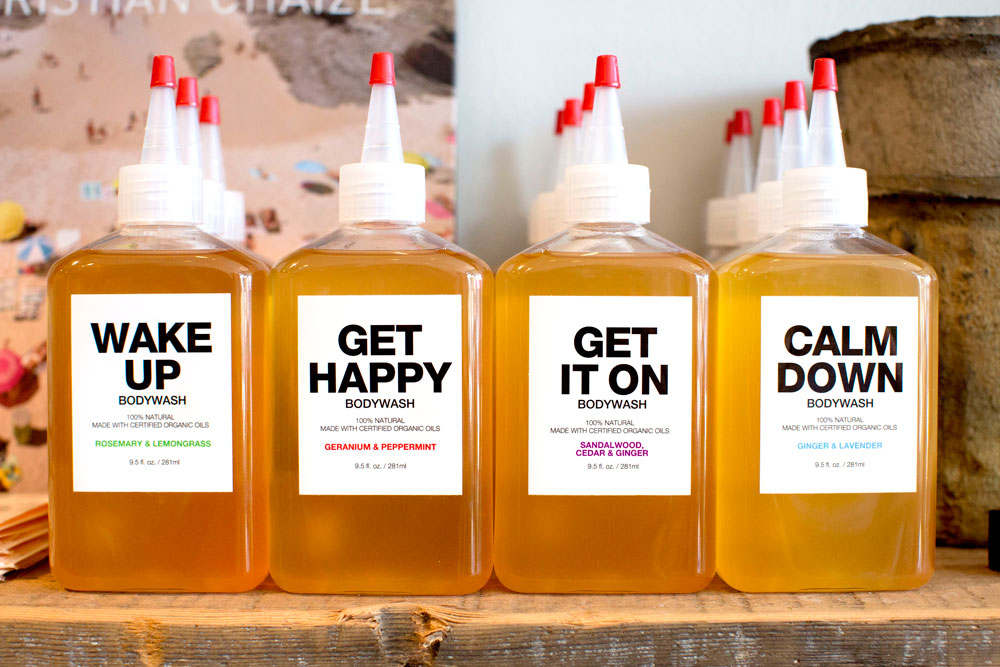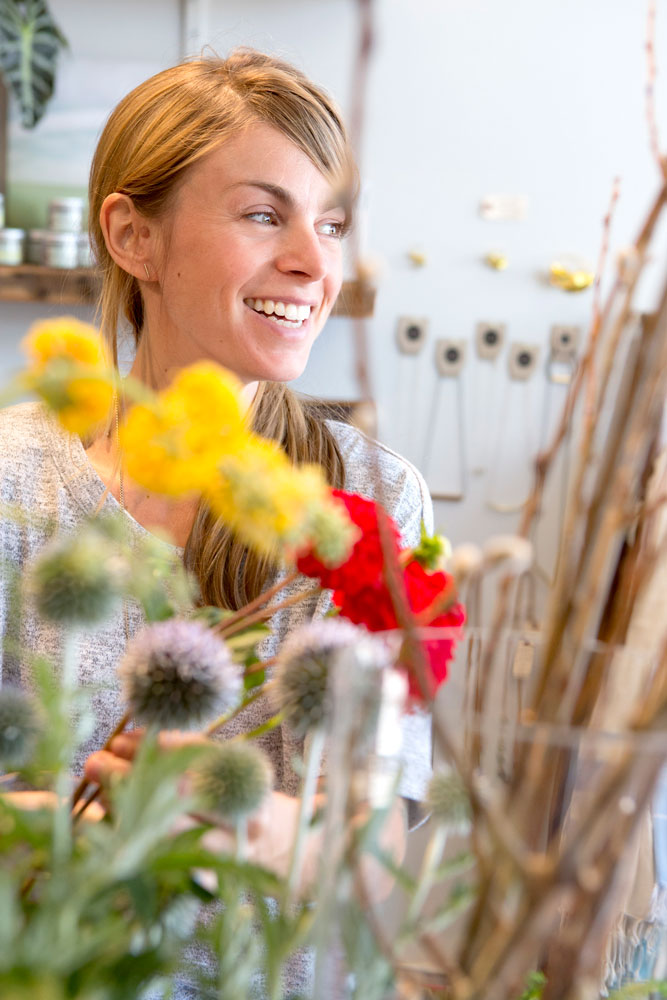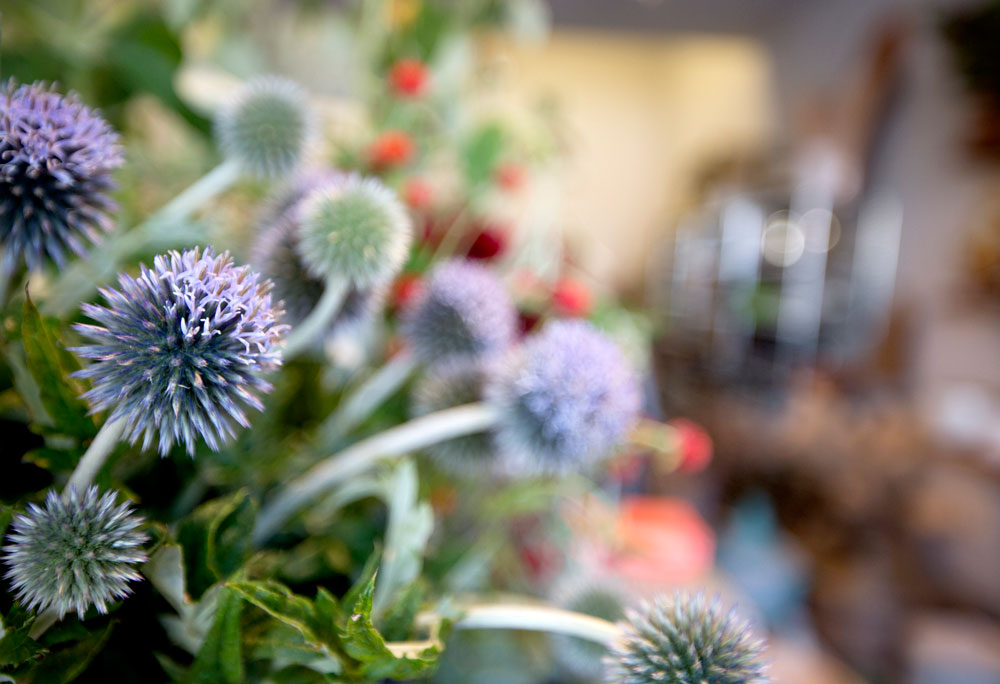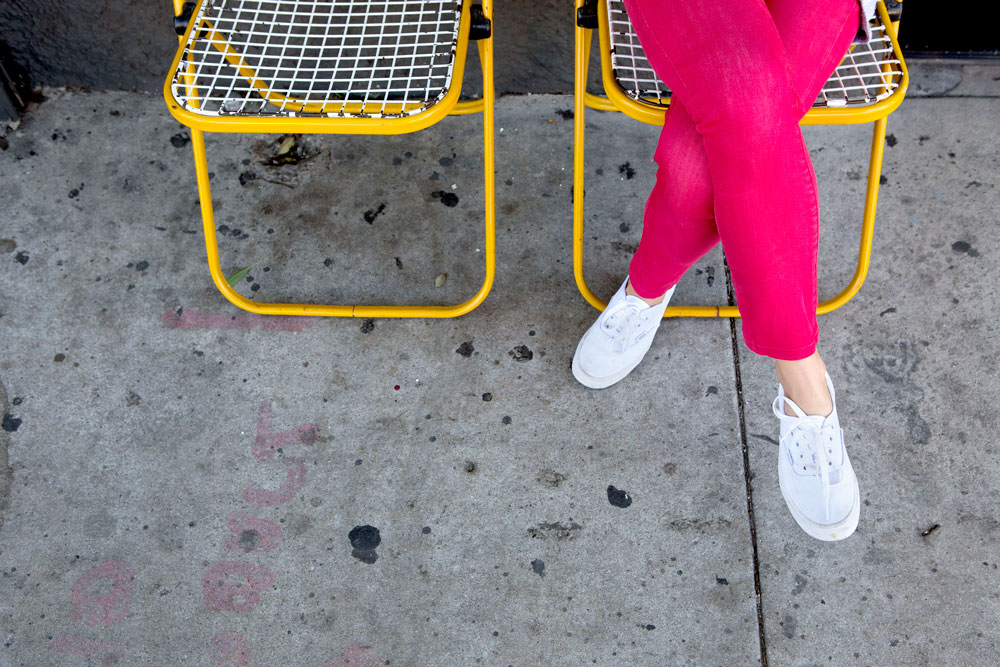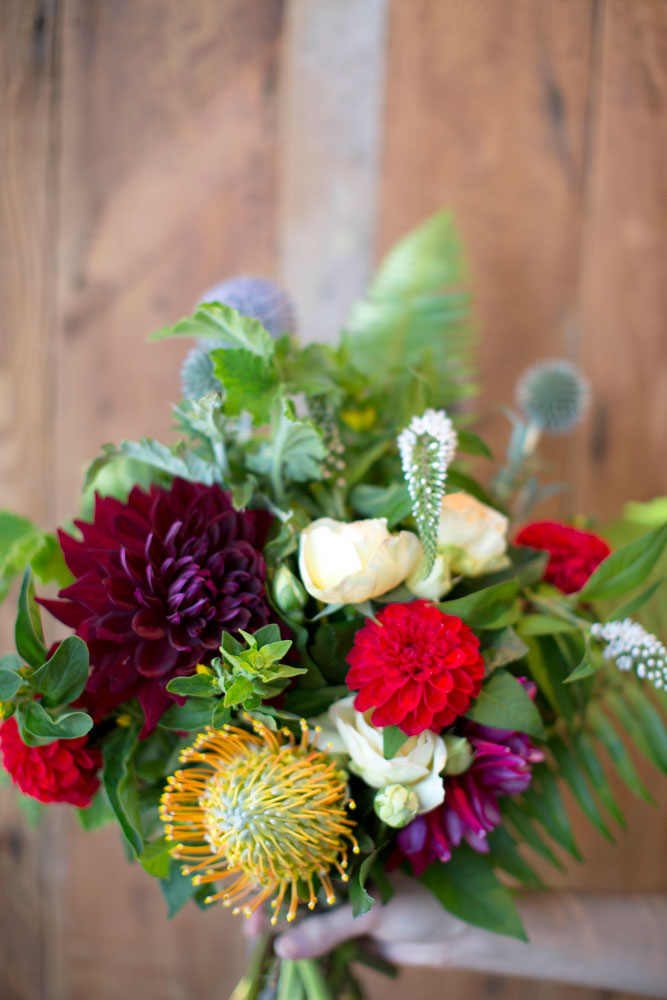 Twig & Twine
Silverlake, CA
Twig & Twine is a curated gift and flower shop. Owner, Heather Williams, has been working in floral design for years. Only recently has she decided to open up her own store front to expand her small business.
Why flowers? Were you always into flowers?
Heather: I kind of fell into floral design. I had a friend who owned a flower shop in San Francisco and she needed an assistant at a time when I needed a job. I have a background in graphic design and fine arts so the leap made sense. Additionally, my mother and my grandmother have always had lovely gardens which familiarized me with flowers and their seasons. But, I didn't seek out floral design, more so it fell into my life and eventually became my career. ...I think the public often misconstrues the idea of a florist and assumes we are horticulturists and really good with plants. I often get asked, 'How do I take care of my orchids?' I'm ok with plants but honestly, I deal with cut flowers which are essentially dead plants. Florists are designers, we just happen to use flowers as our medium.
Did you always want to have your own business?
Heather: I'm pretty independent and headstrong. I've worked for other people but those jobs never lasted long for various reasons. In my twenties I traveled a lot, waited tables, and dabbled in graphic design. I was creative, but my main source of income never came from my artistic endeavors. During my time waiting tables is when I grasped the idea of working for myself. I wasn't self employed, as I was working at a restaurant someone else owned, but my income primarily came from tips which were dependent on my individual efforts. Years later self employment takes on a whole new form but I can't help but think that's where the entrepreneurial thinking began. Being self employed has its ups and its downs but I couldn't imagine it any other way. Obviously, you have to be motivated and passionate. If you want to make it on your own, you will, you just need the drive to do it.
I see you work with other people as well.
Heather: Yes, I hire out freelancers on a per need basis. Each week is different so I may have 1 or I may have 5 people assisting me. Hopefully in the near future I will be able to have more full or part time staff. Business is still growing.
Were you questioning opening a space in Silverlake?
Heather: I wasn't intending to open a retail space, however it was something I occasionally thought about. I worked in retail flowers in San Francisco for five years so I always knew I could do it. Upon moving to LA I noticed there weren't a lot of flower shops that sold other items outside of flowers and simple vases. I never really understood that unless you were a consistently busy floral design business. I happened upon my space by chance. At the time I was looking for a new studio (non retail) but when driving one day I saw a simple and empty space on Virgil Street. It was on the same block as SQIRL and a ten minute walk from my house so I knew I had to inquire about the costs. It had white walls and a dark floor – the perfect backdrop for a storefront and enough room to house a floral design studio in the back portion. Because I wasn't planning on opening a shop it was a bit of a leap of faith to delve into retail but I knew I had to do it. I didn't have a business plan or a ton of money but I was confident I could make it work. I thought to myself, 'I have to take advantage of this.' I would've regretted it if I didn't. Plus, I had a lot of support from friends and family which was great. I had looked at a couple retails spaces over the course of the 3 years I've lived in LA, but they didn't feel right. This one felt right. So I did it. I just signed a second year lease and I feel really good about it.
Have people been really receptive in the neighborhood?
Heather: Completely. People here are really great. They're happy to have something new going on, happy to have something pretty. Both the shop owners and customers have been very supportive.
Is this what you want to do forever?
Heather: I real enjoy floral design but it's a very exhausting industry. I have storefront hours to fulfill, have to be up at 5am at least 2 times a week and I produce about 50 weddings a year. I feel like you really have to love this industry if you want to work in it, and I do . . . but I feel that eventually I may get burnt out. If and when I do get out of the business, I want leave before I get to that point where I'm unhappy. I'd like to eventually get to the point where I can hire people to run different aspects of the business and I can focus on other related work endeavors. I'm not there financially yet, but hopefully it can happen sooner rather than later..
Where do you find the other things that you sell and how do you decide what to include in the store?
Heather: I like everything to be related to flowers, gifts or home decor. I find things online, at shops in other cities, in magazines, etc. I source from many places. I try to keep my products within a certain price point and that feel fitting for the overall vibe of my shop. I also like to work with smaller companies or local artists when possible.