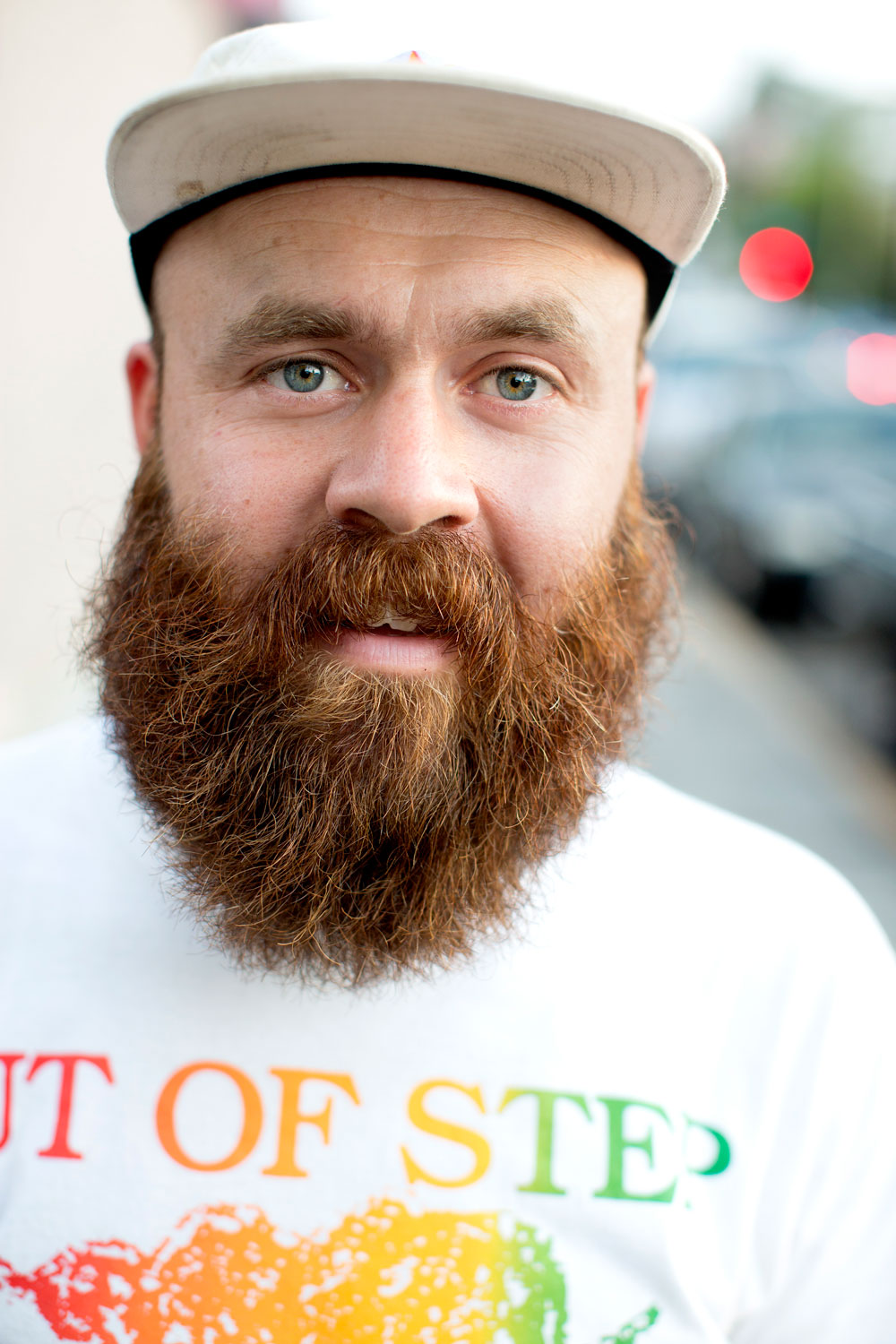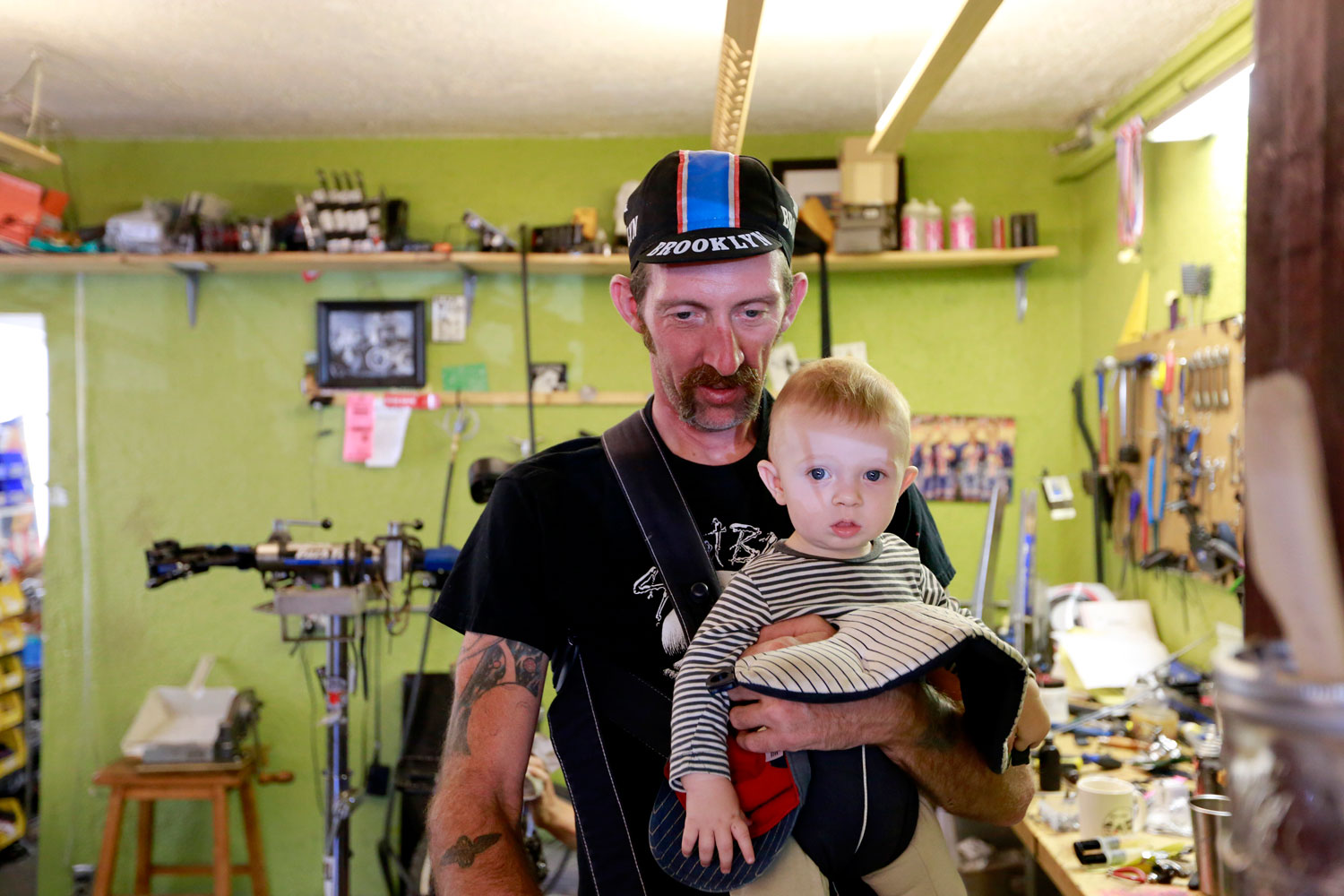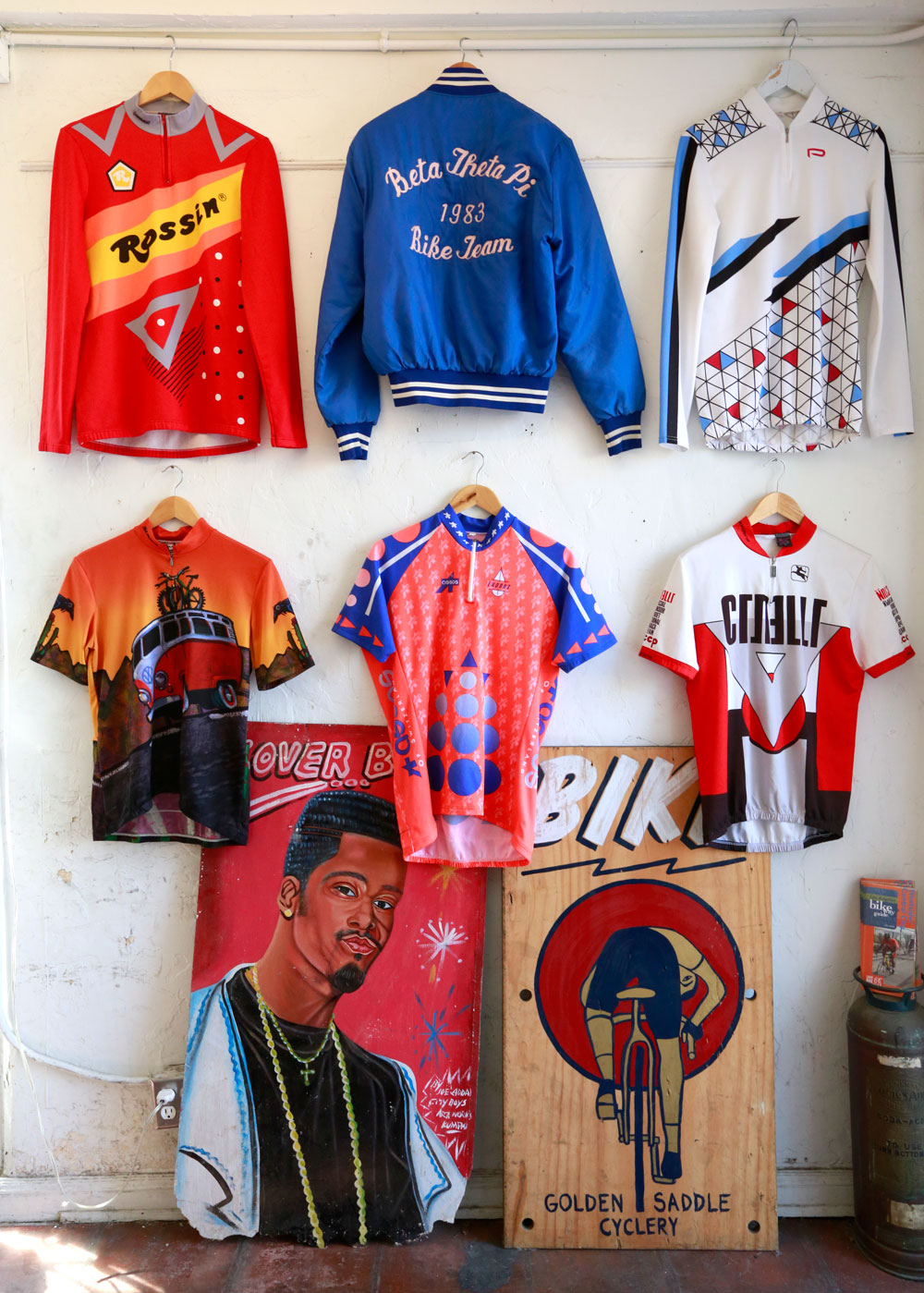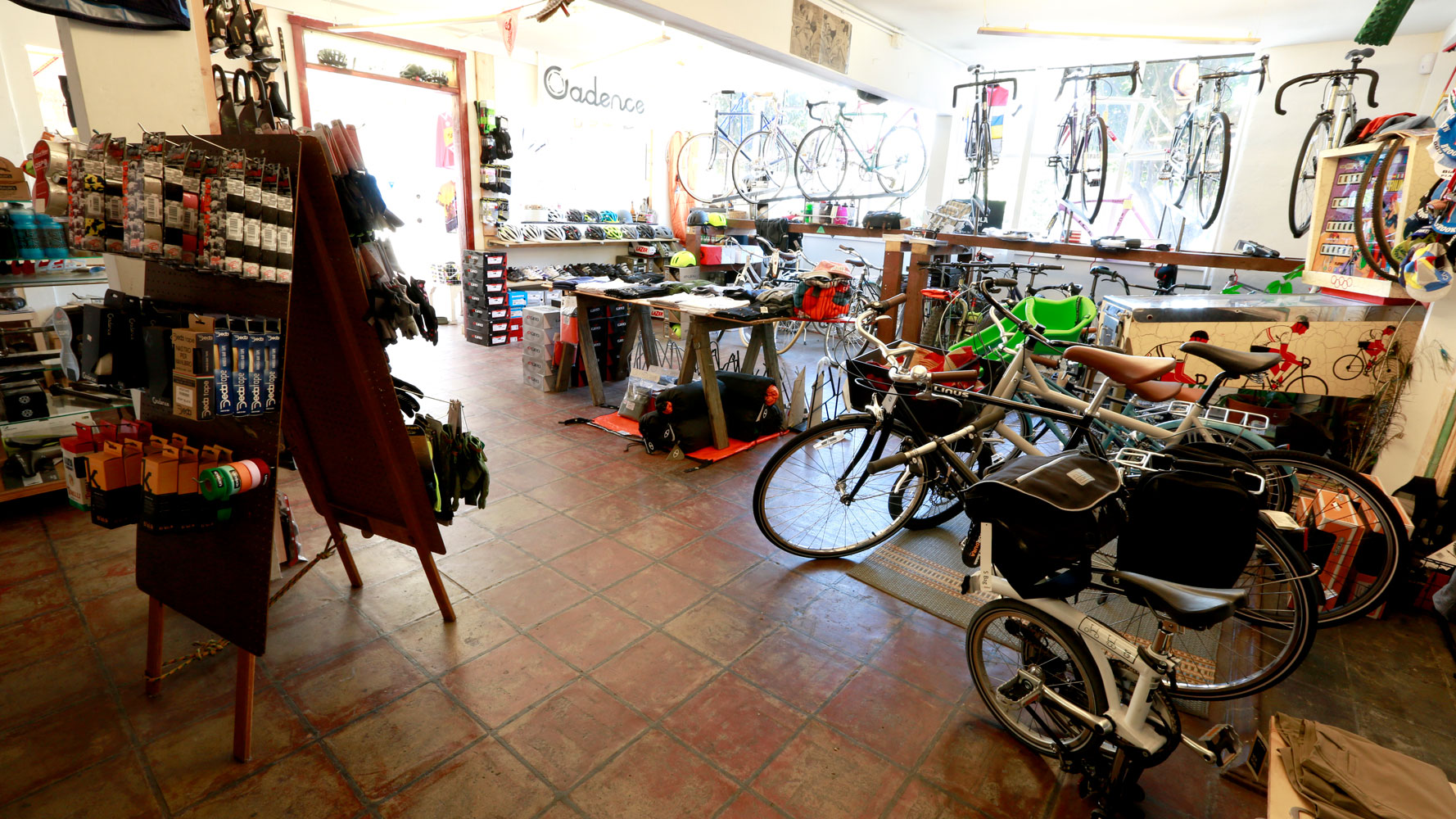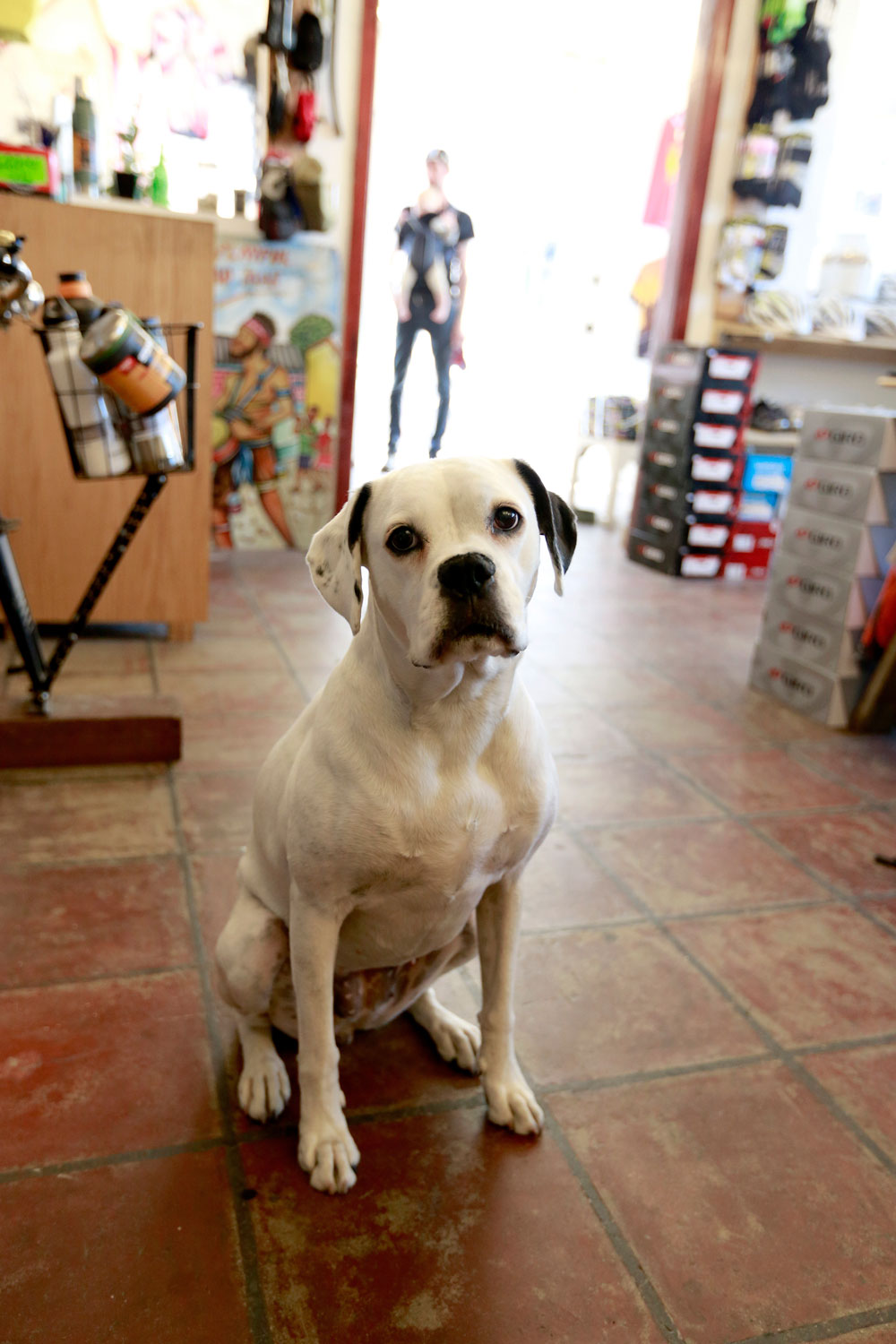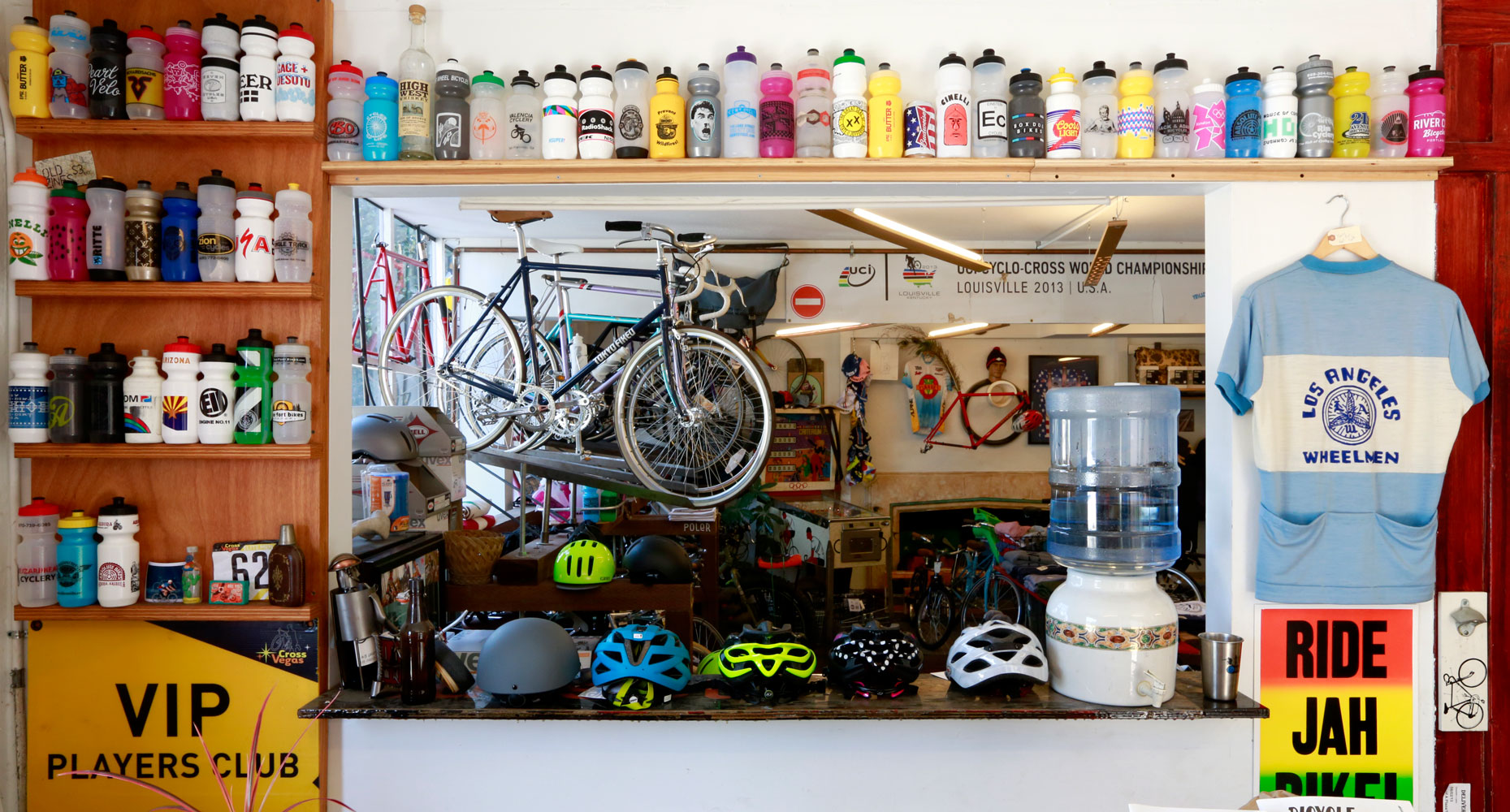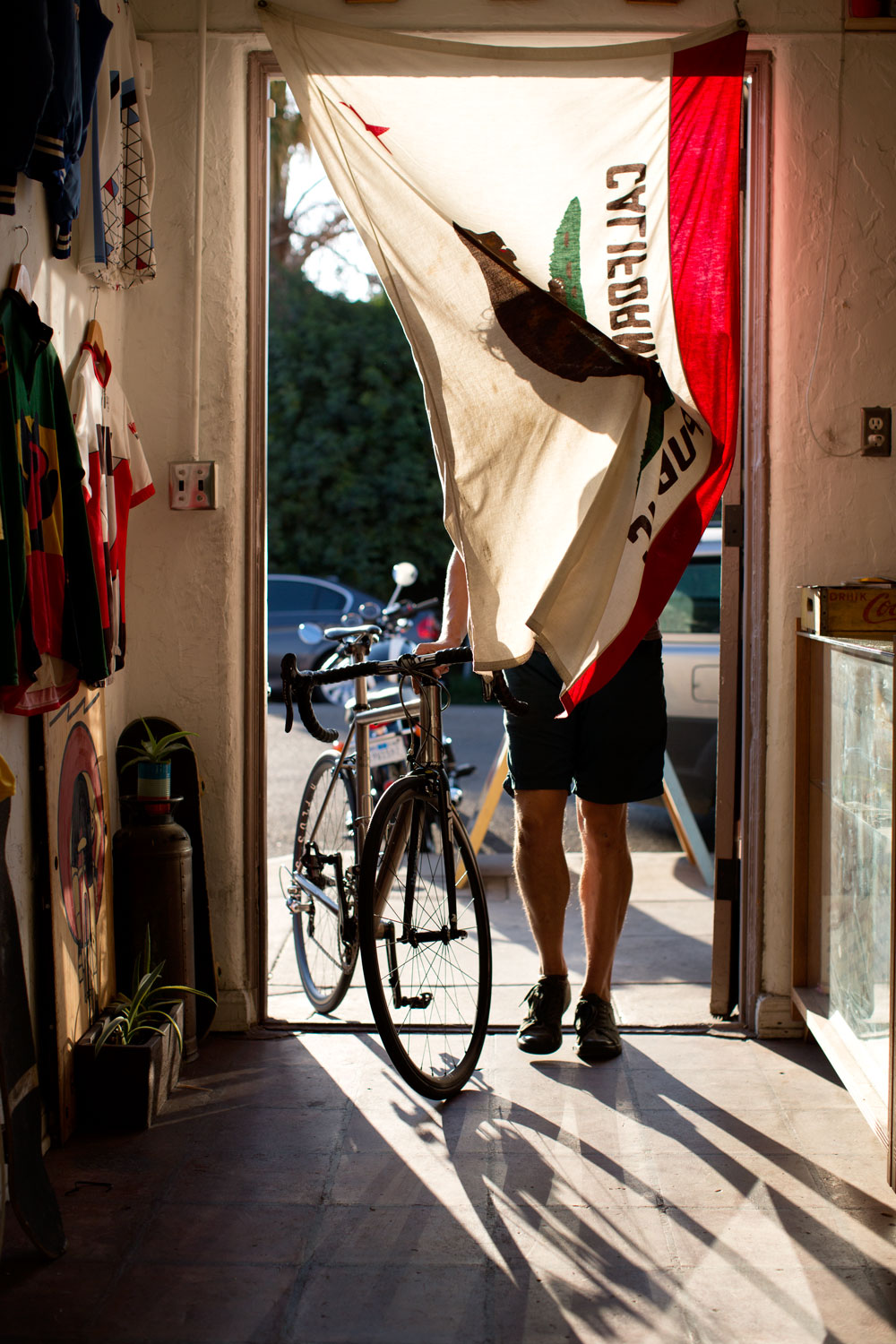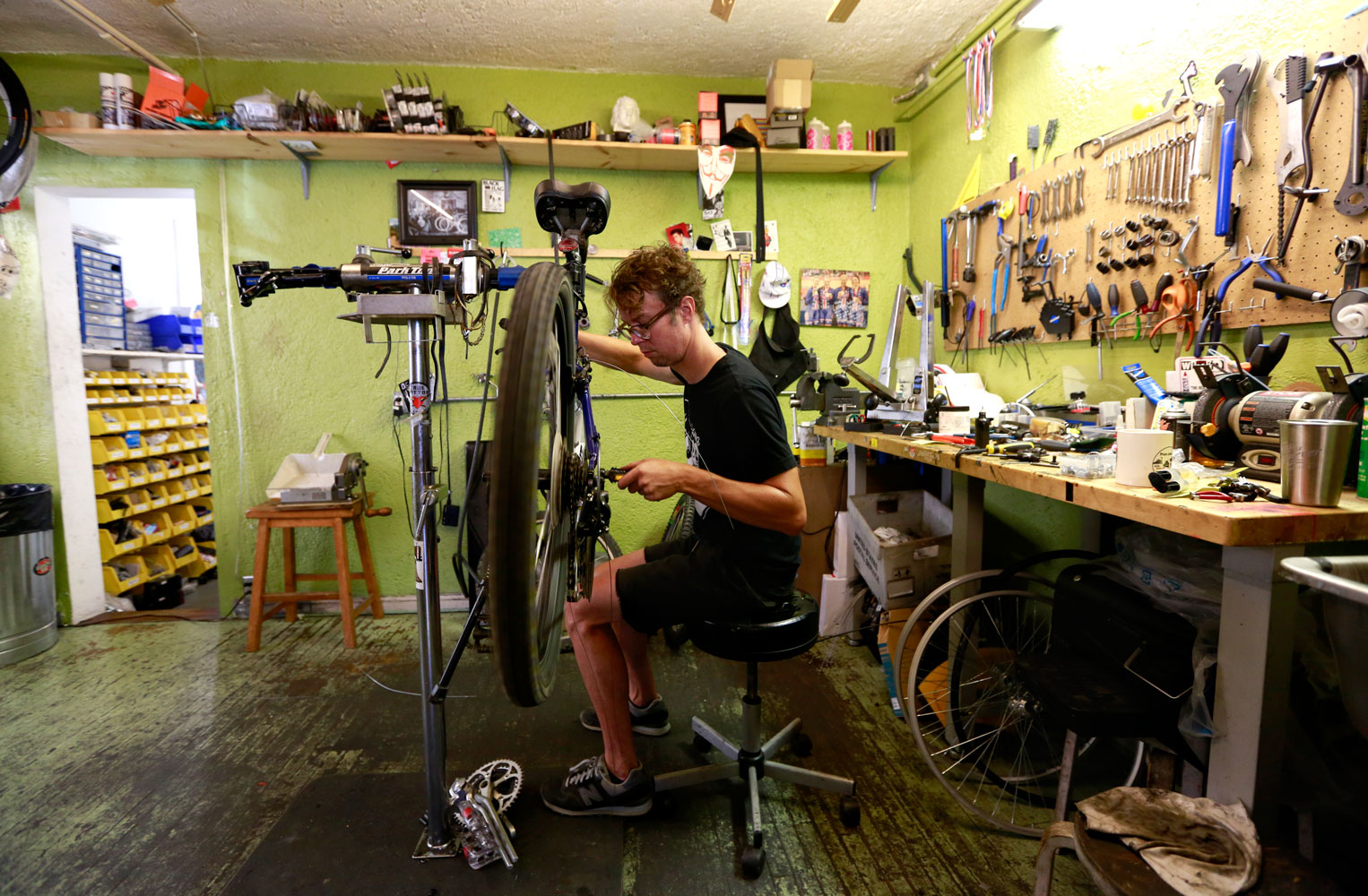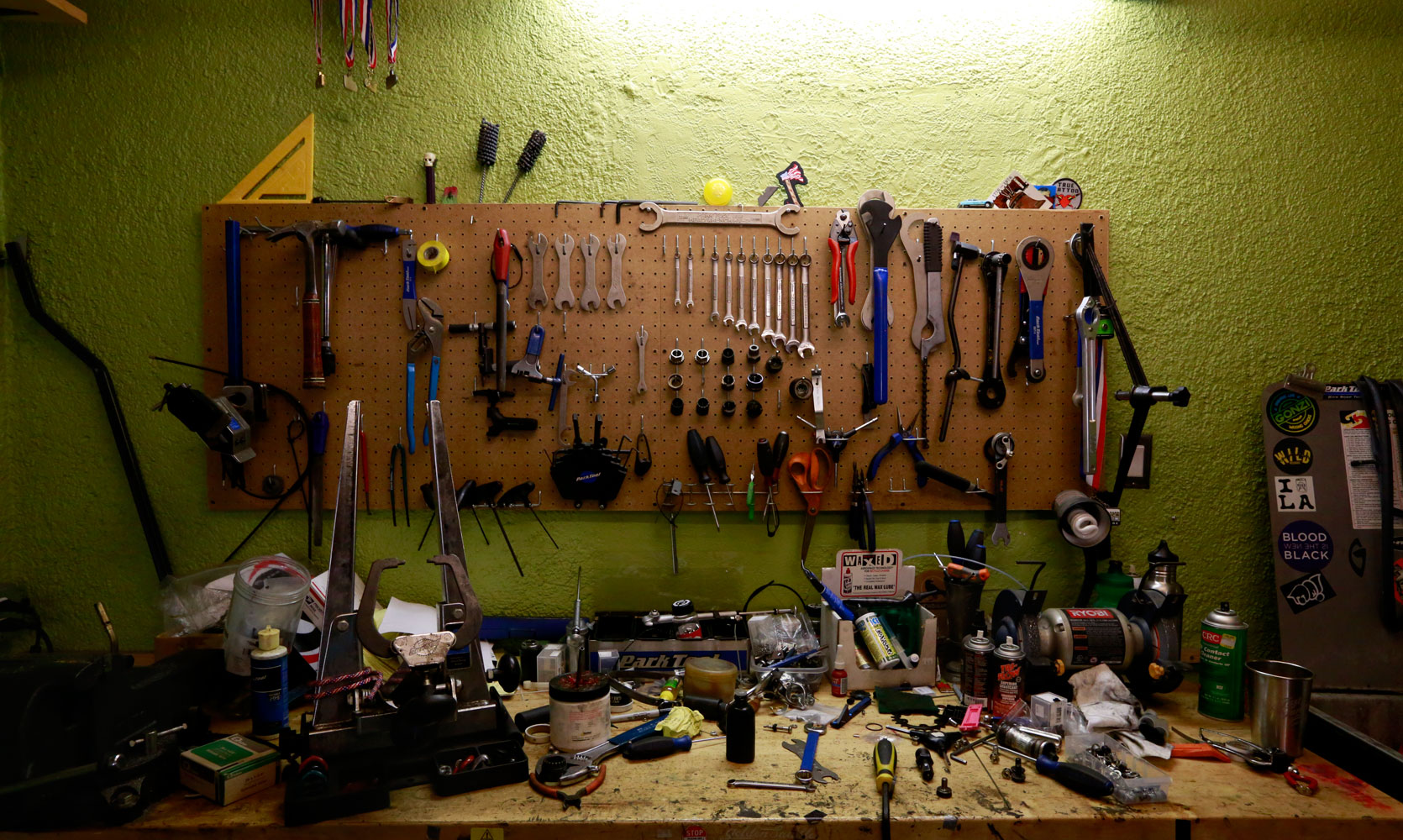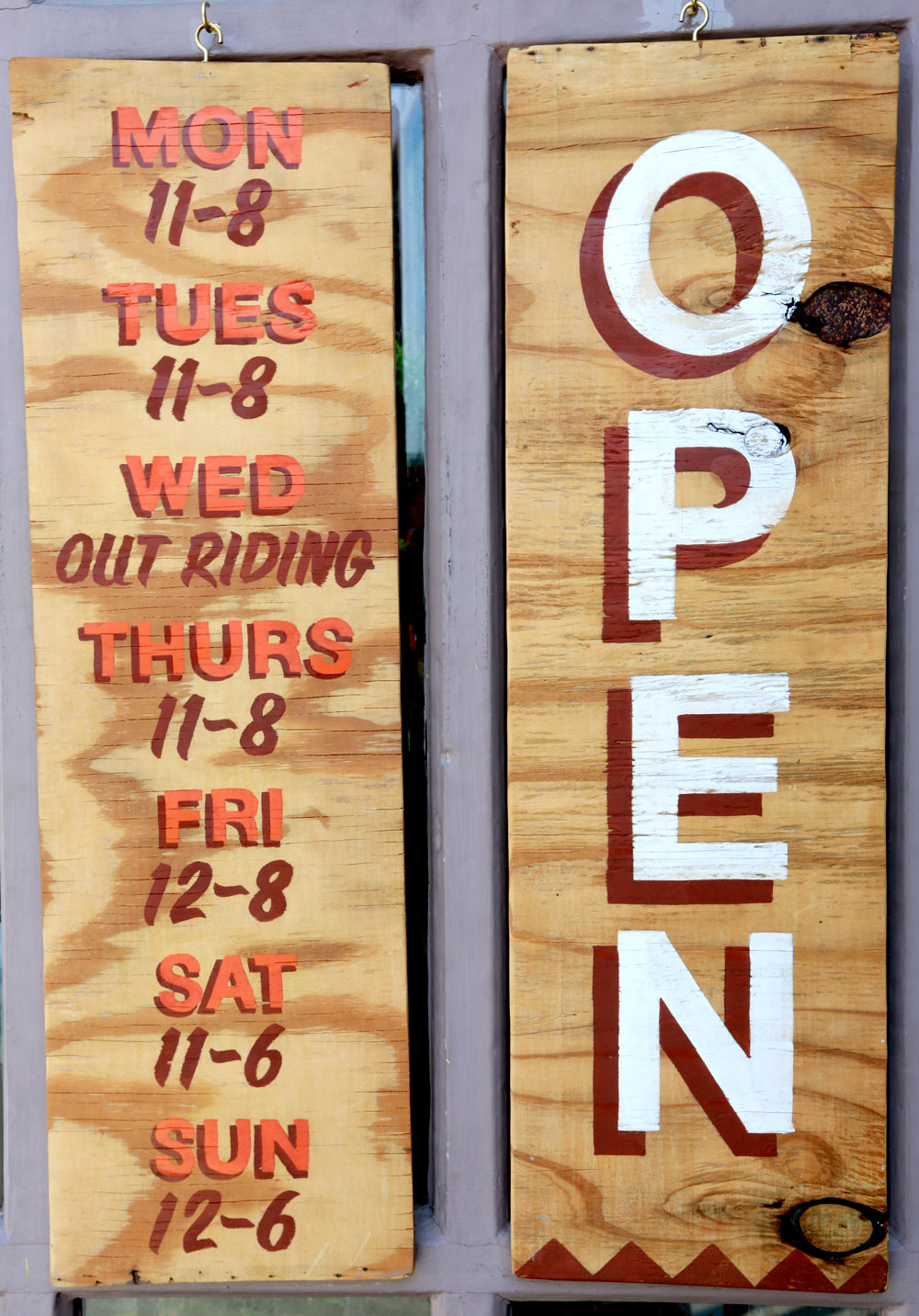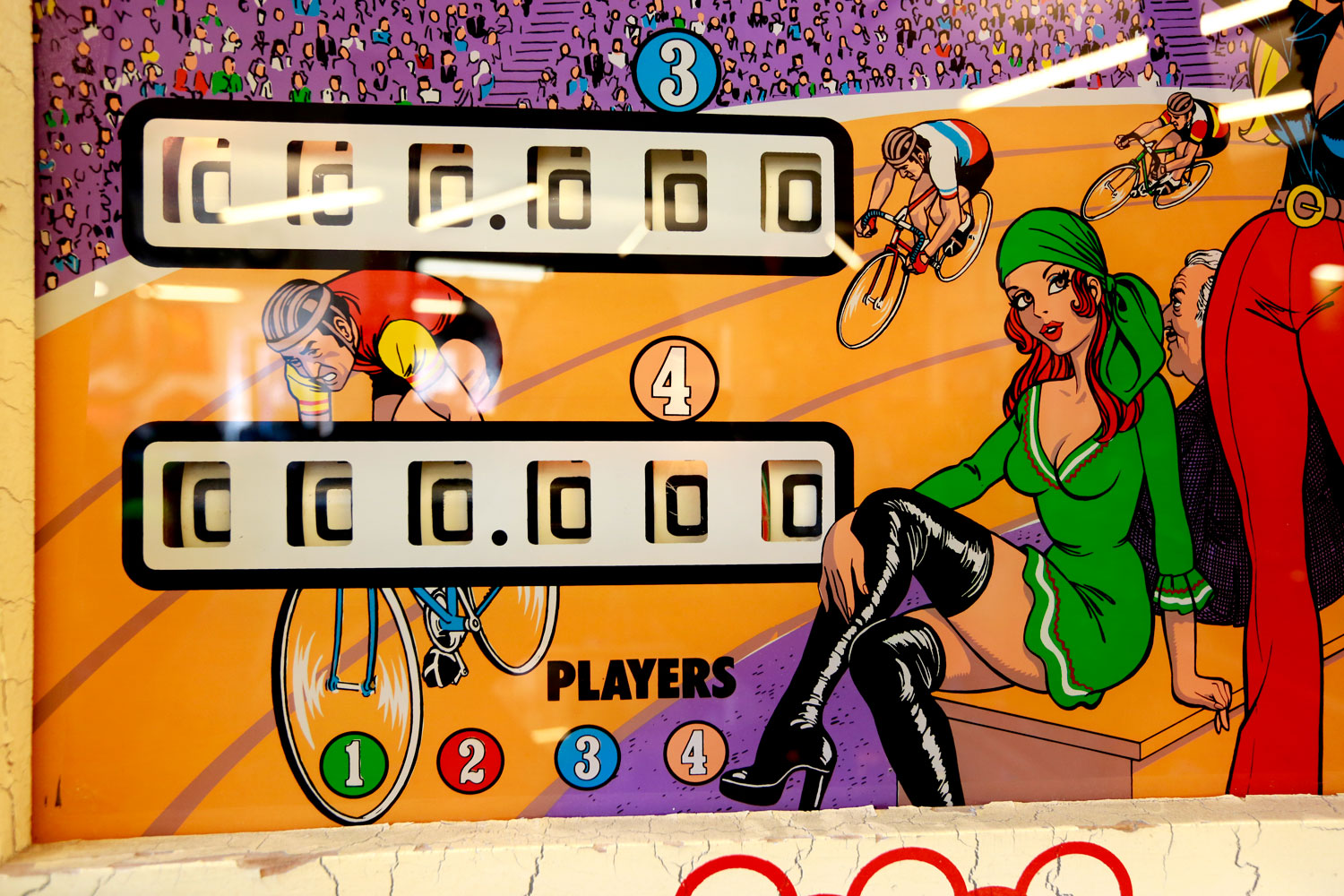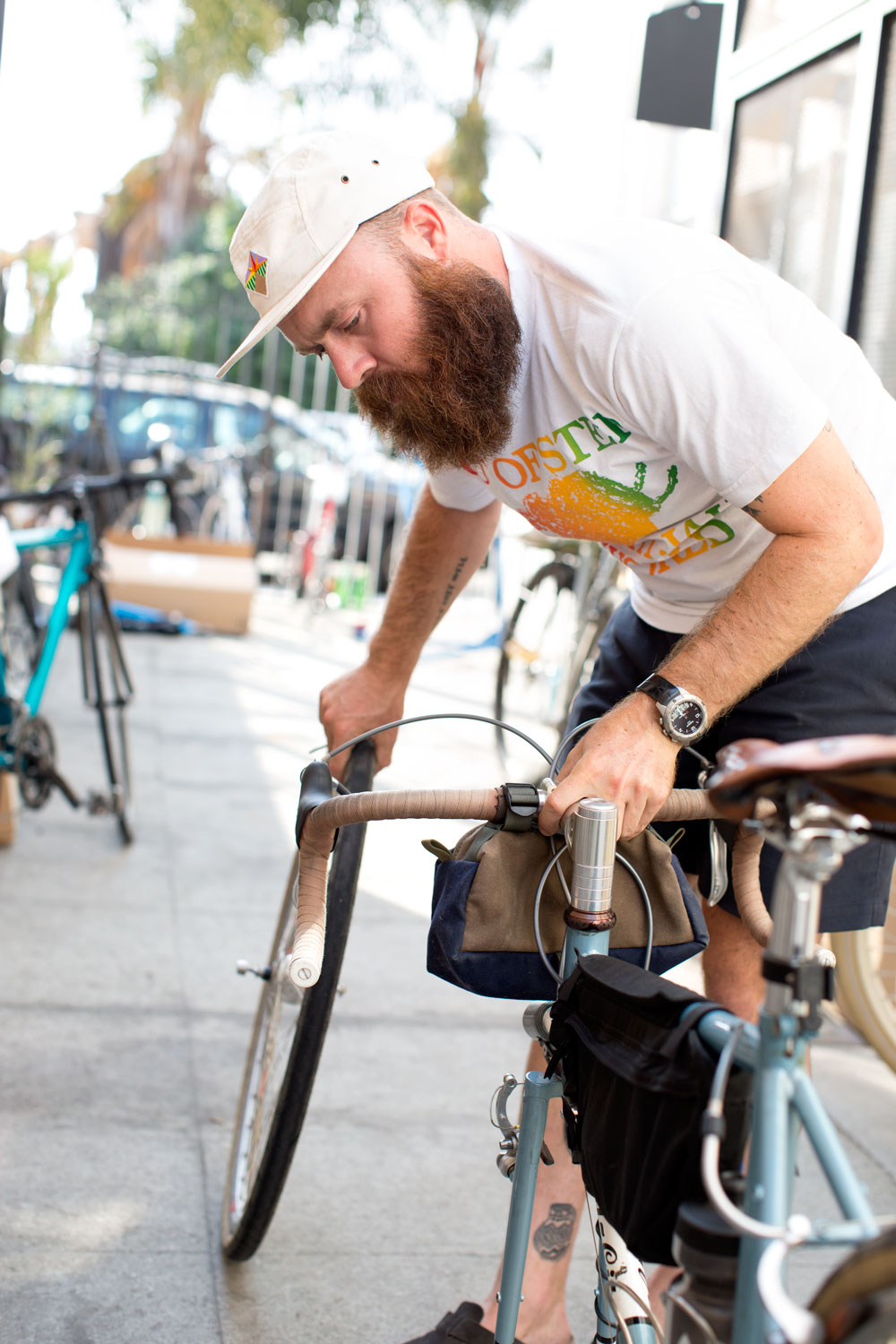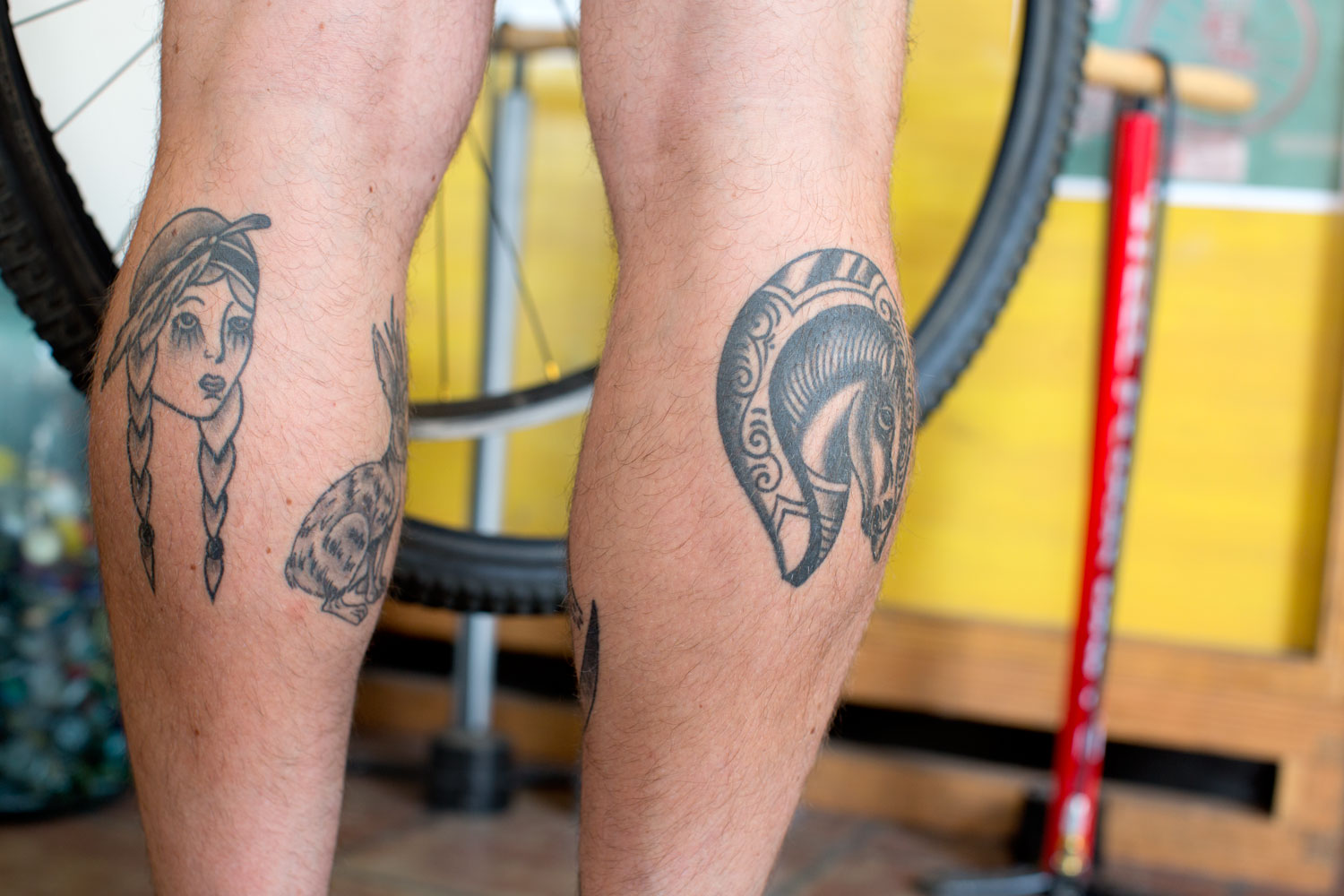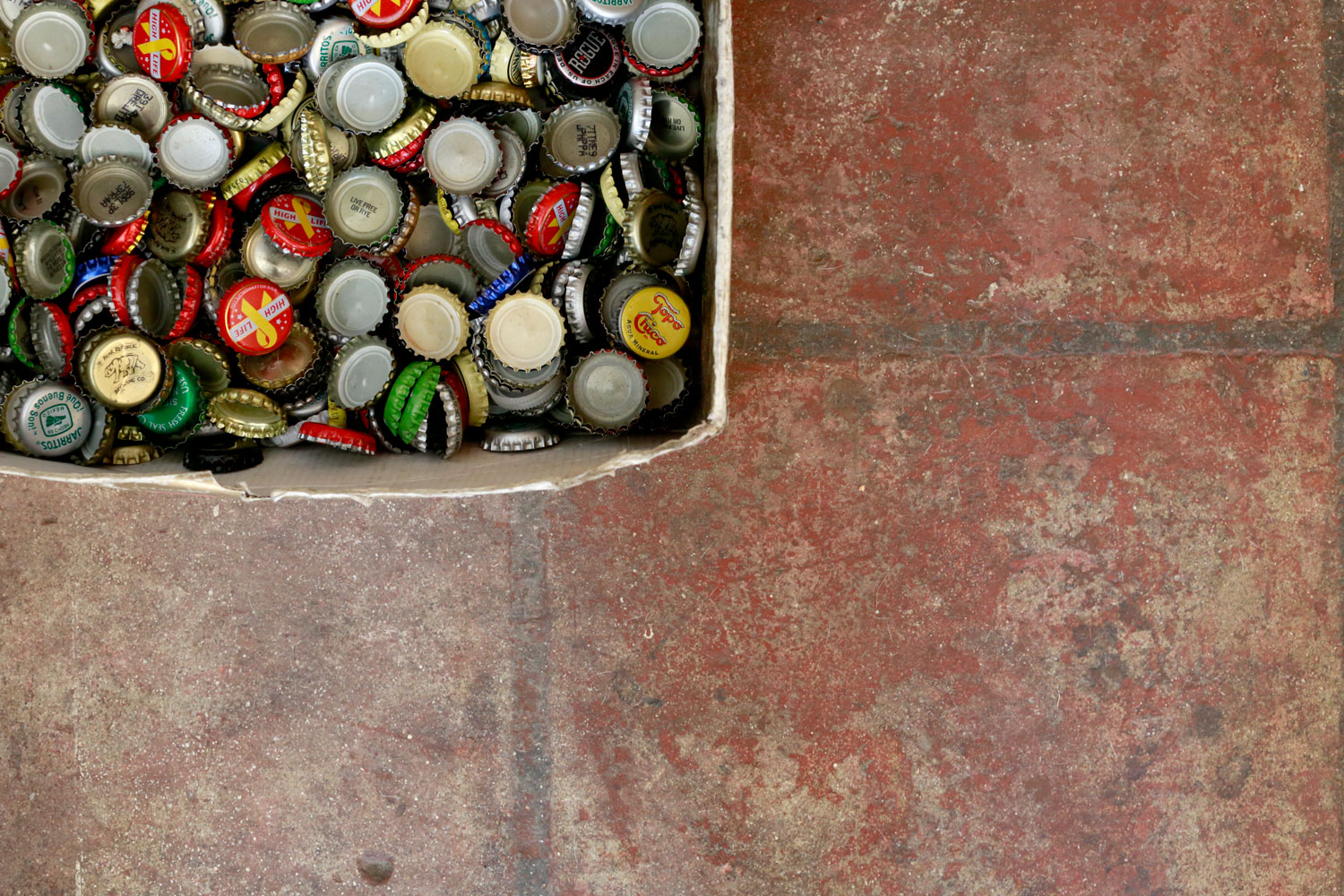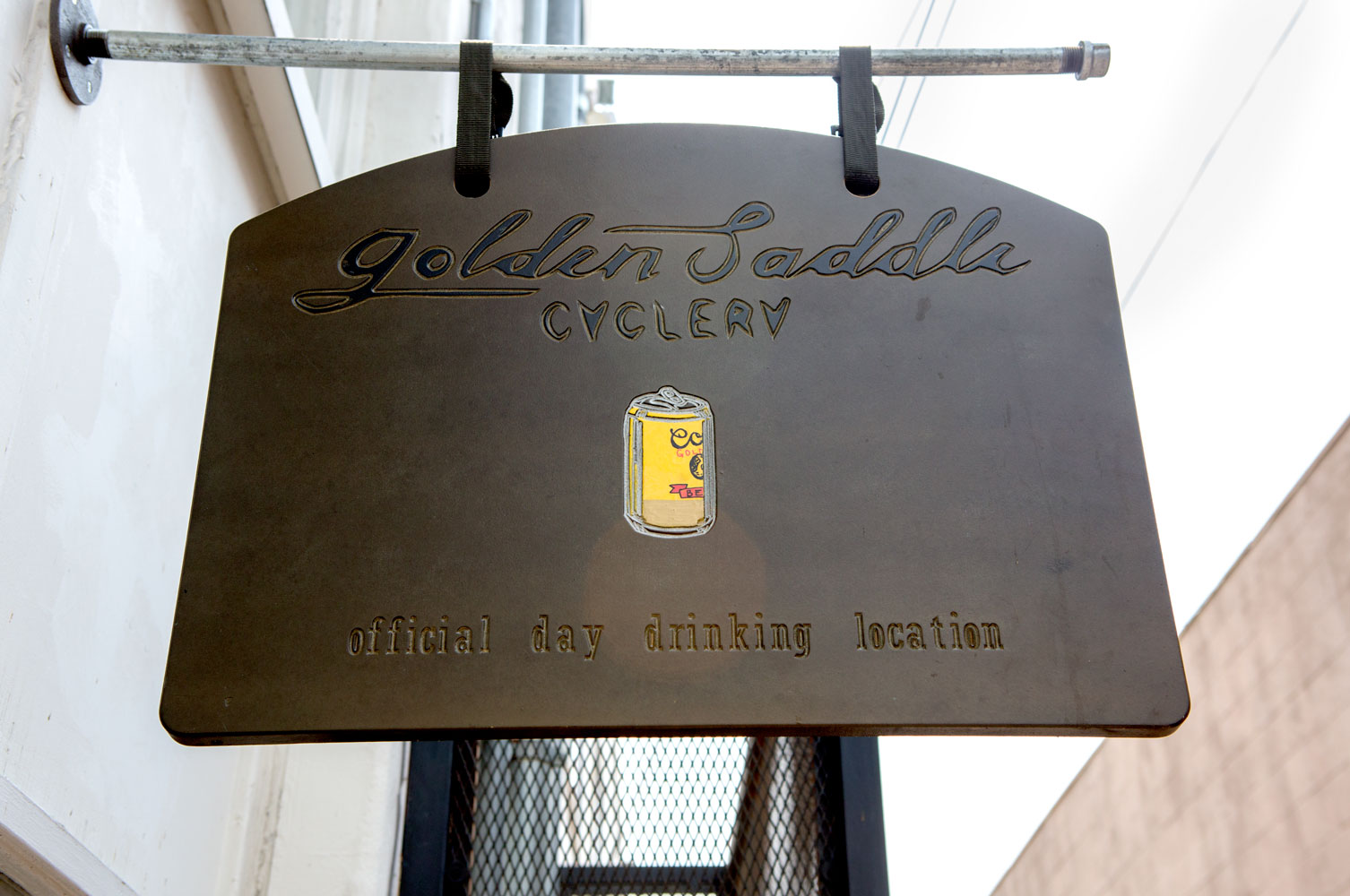 Golden Saddle Cyclery
Silverlake, CA
Golden saddle is a full service bike shop. Owners, Kyle, Woody, and Ty are avid and dedicated cyclists who share a common interest of, "getting more people on bikes". Whether you need a tune up, a new bike, some gear, a morning coffee, or an evening beer, Golden Saddle Cyclery is truly a store that brings so many people together through the joy of riding bikes.
When did you open the shop?
We opened the shop about 4 years ago now.
Did you always want to open a bike shop?
No. I was at another shop before. A couple of us were running that shop and we eventually didn't see eye to eye. I left and opened this shop with Woody and Ty, who are my two partners here.
Did you always think that you wanted to open a space that brings people together and creates a sense of community?
Yeah. Growing up, I worked at a skate shop for 13 years. Those are the kind of shops you go to when you are young and those shops do create a sense of community with the youth. It's great to see young kids and grown adults come hang out here.
Can you talk about some of the ways you guys bring people in to your shop? I know you guys have coffee for people in the morning, right?
Yeah, Intelligentsia is who we've been partnered with since the beginning… they're right down the street. We also know a lot of people there. I also moved here from Chicago (where Intelligensia originated) about 8 years ago, and we did a cycling cap with them way early on. We didn't want to sell coffee here, but they give us coffee to make in back, and we try to provide people with coffee who are fixing flats, and doing tune-ups… stuff like that. This a pretty big commuter road on Sunset, so a lot of our friends, usually stop by and have a drink at night.
So that's how you started beer nights?
We didn't even start those. People like Greg, Nathan, Omar, started those. We basically gave them a place to come hang out. We have a Yelp review that says we're the best bar in Silverlake. Personally, I think the Black Top is the best bar in Silverlake. It's pretty awesome.
Let's talk more about the biking community.
Community and culture is what shops like this thrive on. The bicycling culture in Los Angeles when I first moved here was quite small compared to what it is now. We're basically trying to expand the shop and grow the culture that comes out of the shop.
On Friday morning we're doing a breakfast where we'll have free coffee and food for anybody on the bike path. One of our friends Todd started this thing called burrito project, years ago. They would all meet at a house, make burritos and deliver them to people on Skid row. This has been going on for years now. There are burrito projects all over the country now. The original one is here in Los Angeles, started by our friend Todd. Todd doesn't do it anymore, he's back in school, but he still does a lot of catering for us. Our other friend Mike does something called Pure Luck pop-ups. We actually have an event on Sunday that's a fundraiser for our women's cycling team. And Pure Luck will be doing the pop up there.
Have you been a biker all your life?
We've all three been riding bikes all of our lives. Ty, Woody, and I all had BMX bikes when we were young. Ty and I got into mountain bikes. We then got in to track bikes. Yeah, we've all been riding bikes our whole life.
I've seen Los Angeles change so much over the last ten years – especially for bikers. What do you think about that?
I guess we've added more bike lanes. I personally don't know where they're at. But, they tell us they've added more bike lanes. The thing is, I don't really care so much about bike lanes. The more people you have on the streets, the safer everyone's going to be. The more people riding bikes, in my opinion, is much more important than bike lanes. If people see people on bikes they will be cautious. If you go to Portland, you don't need bike lanes. People will stop for you, and cars watch out for you. That will eventually happen here. That's what we're working towards.
What kind of steps are you taking to do that?
The key to this is actually getting more people on bikes they feel more comfortable riding around the city on. In my opinion, getting someone on a bicycle and getting them riding around the city is more important than talking to the government about getting bike lanes.
Do people's attitudes change just by coming in here?
A ton of our customers have grown with us. We've seen people come in with one junky single speed conversions who now own eight different bikes. The greatest thing about this place, is, we've gotten to see so many people grow into cycling. When originally it was all about party rides and transportation, now these people are going out and riding one hundred miles on the weekend, and come here afterward to have a beer and tell us about it.
Do you own a car?
I do not. I do own a motorcycle though, so I have a motorized vehicle.