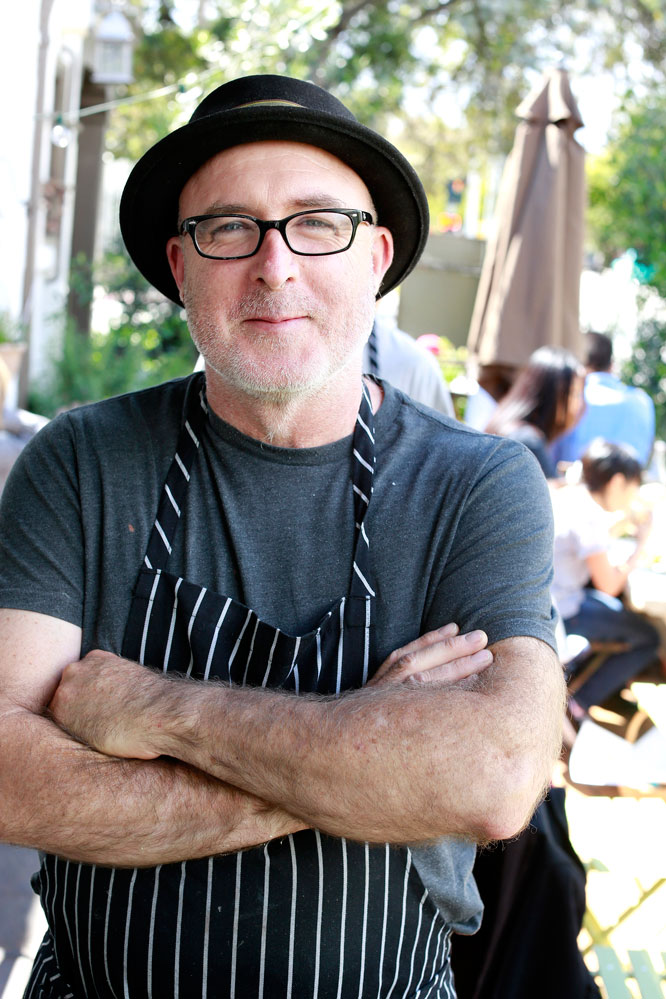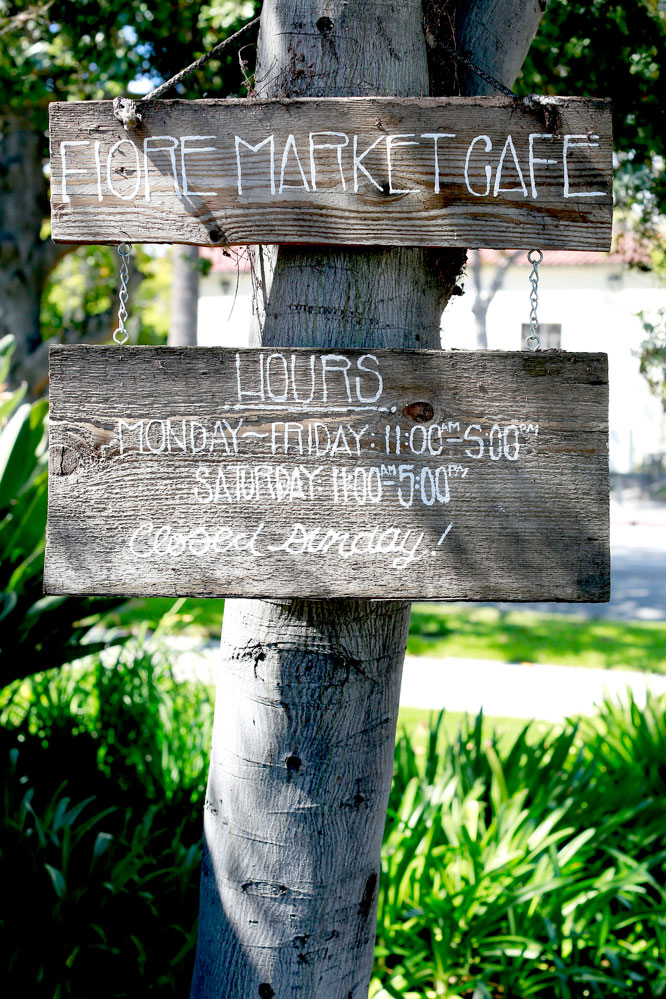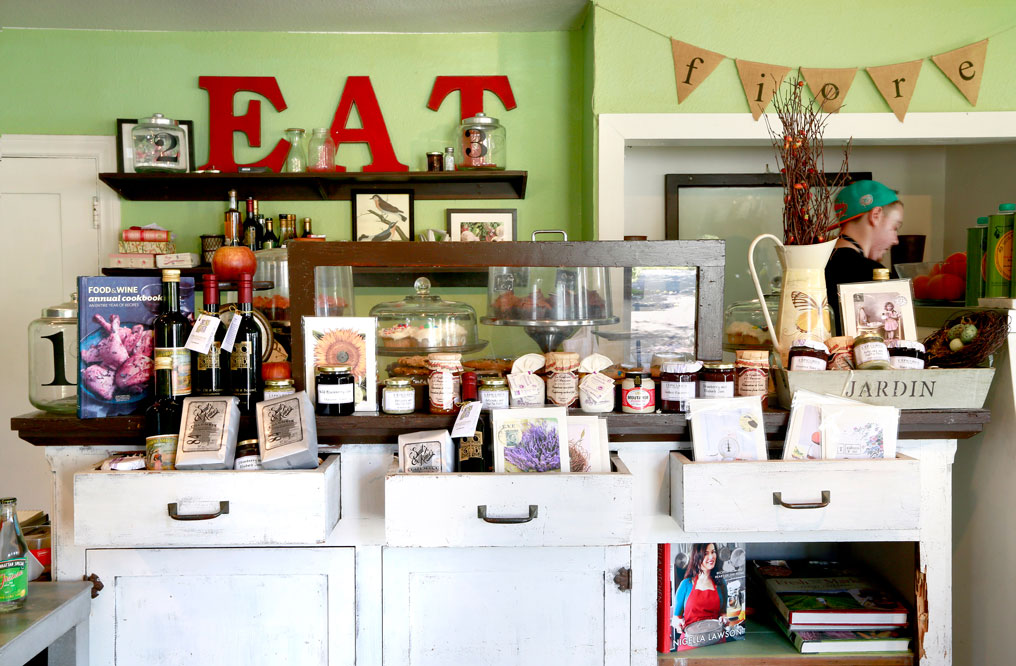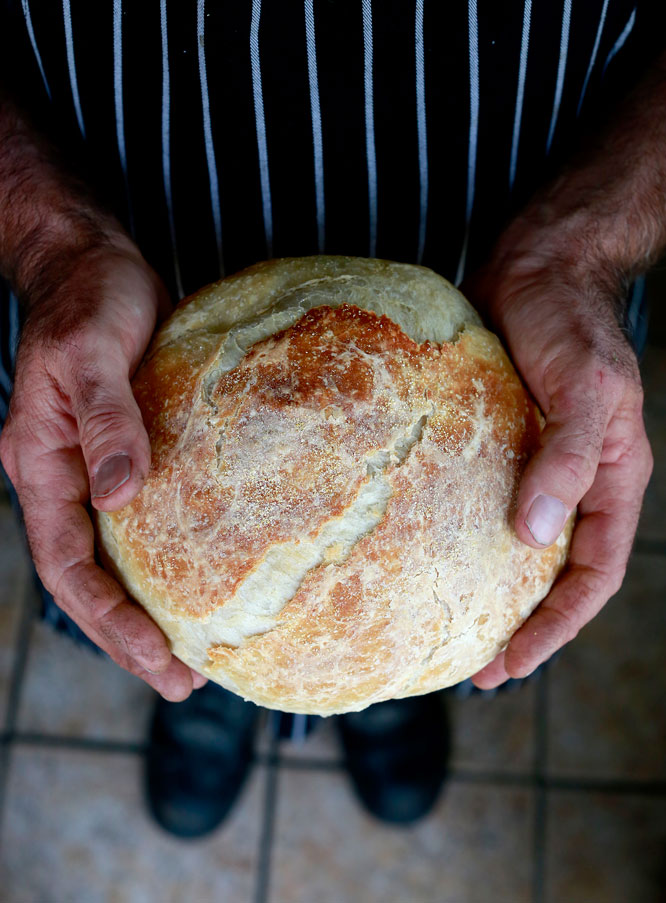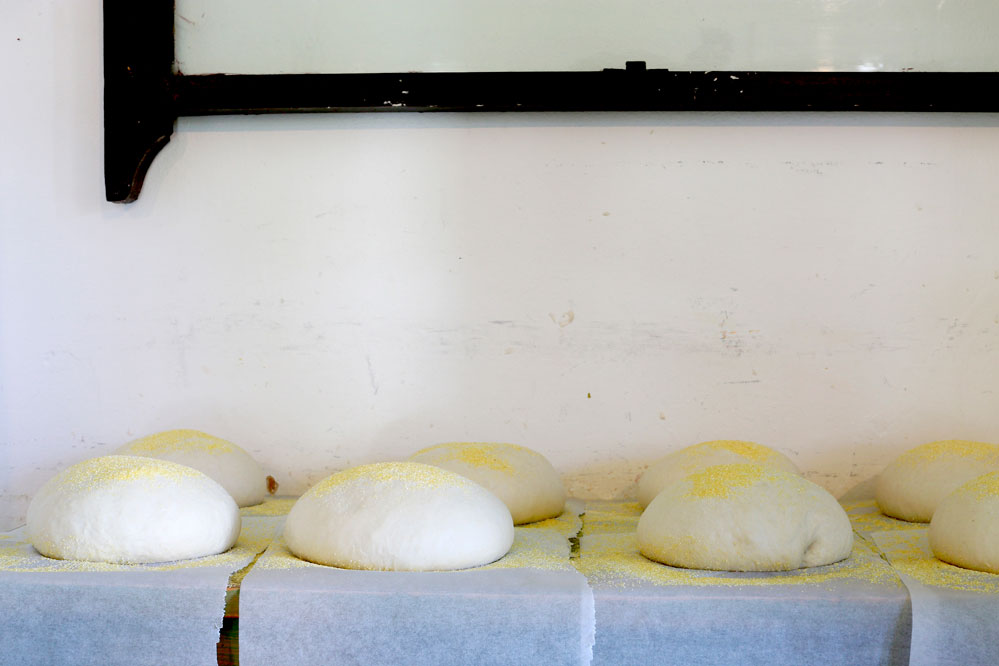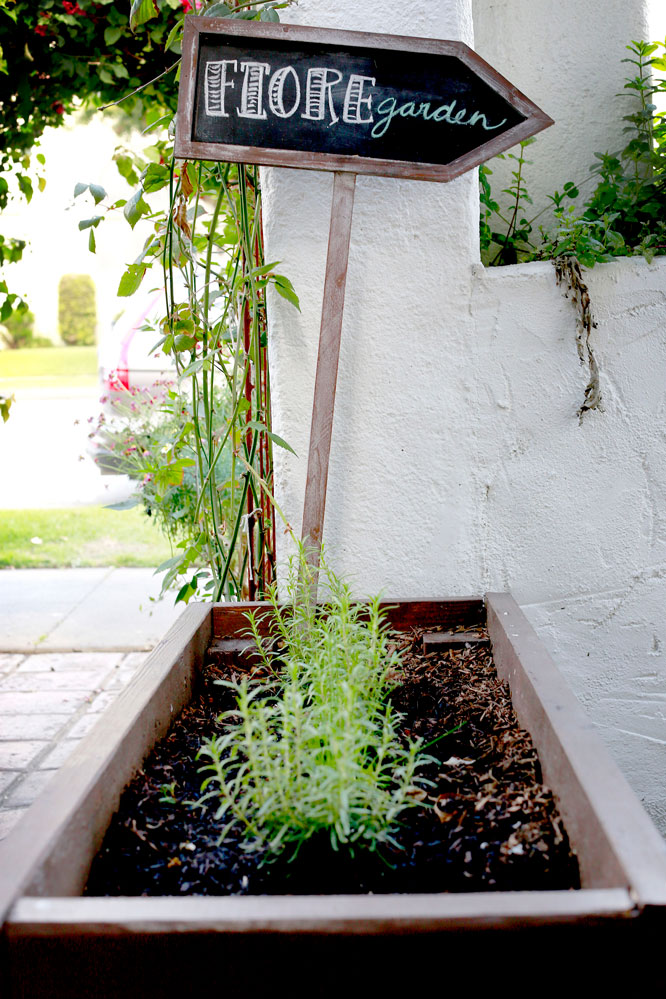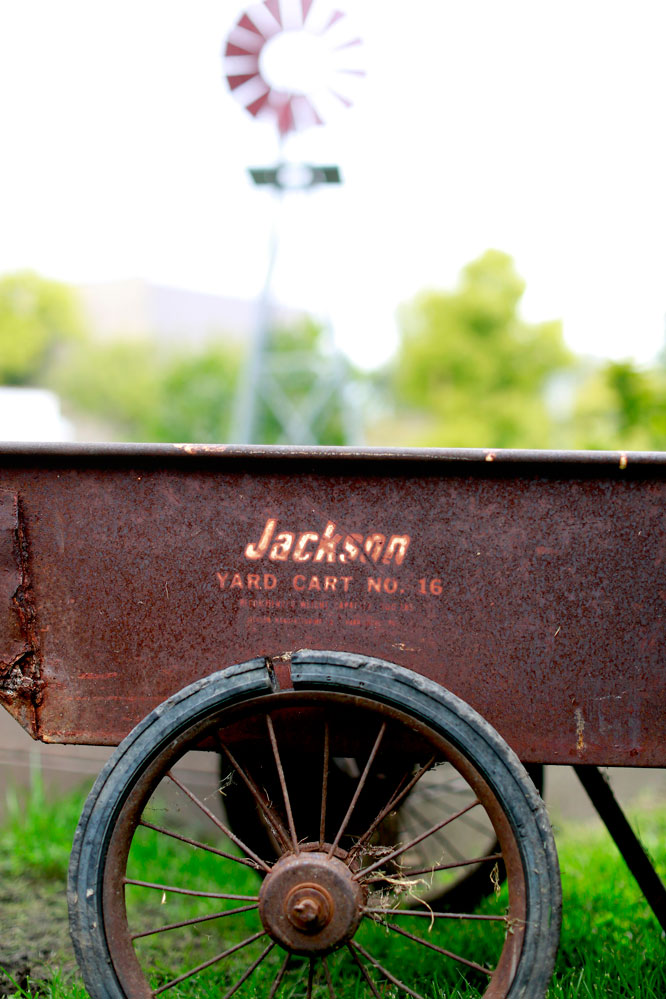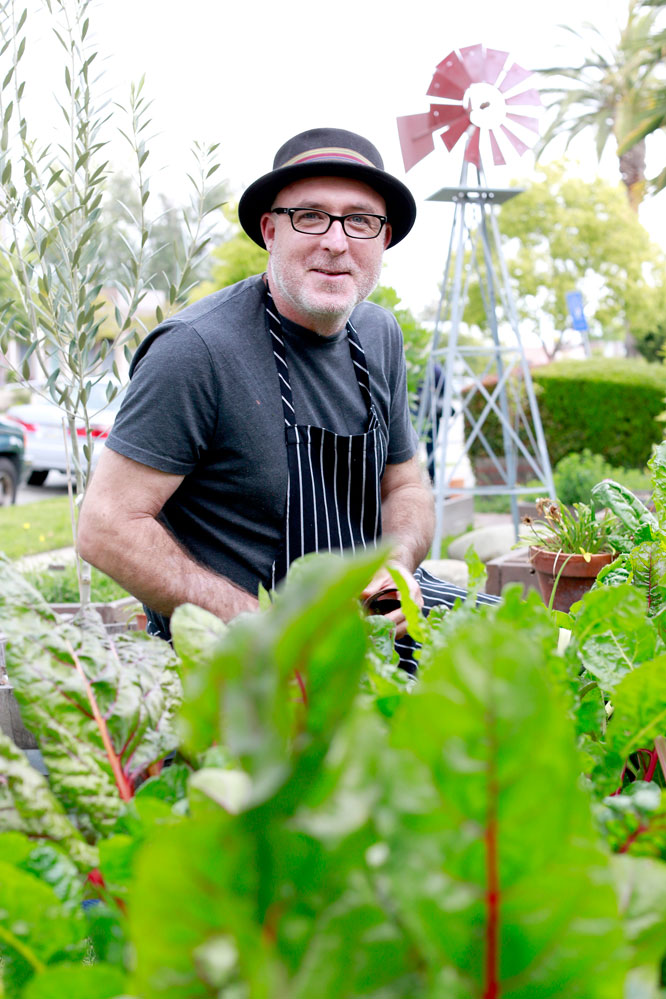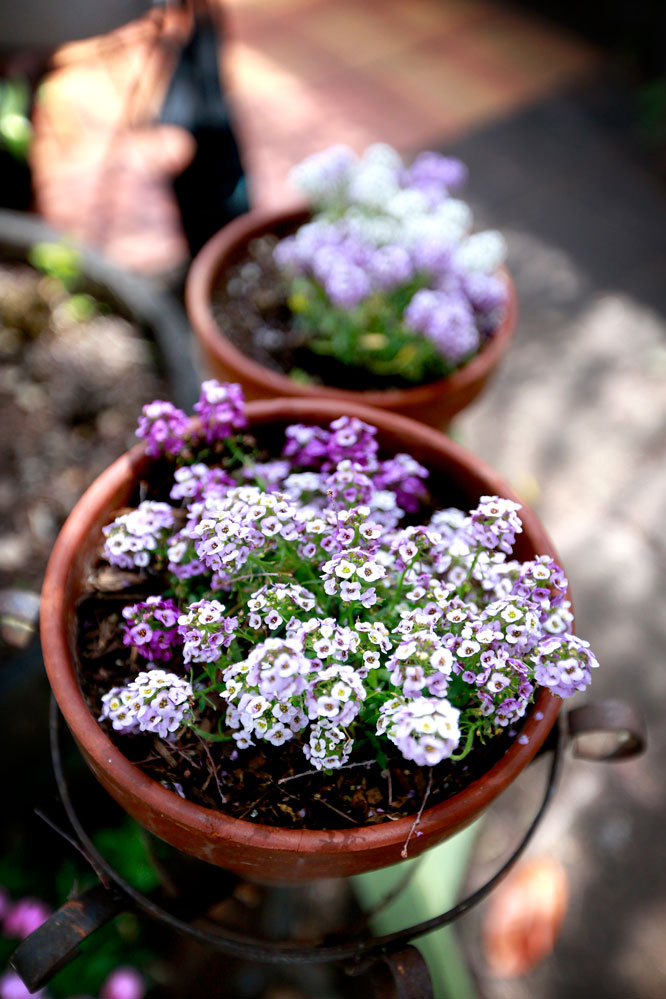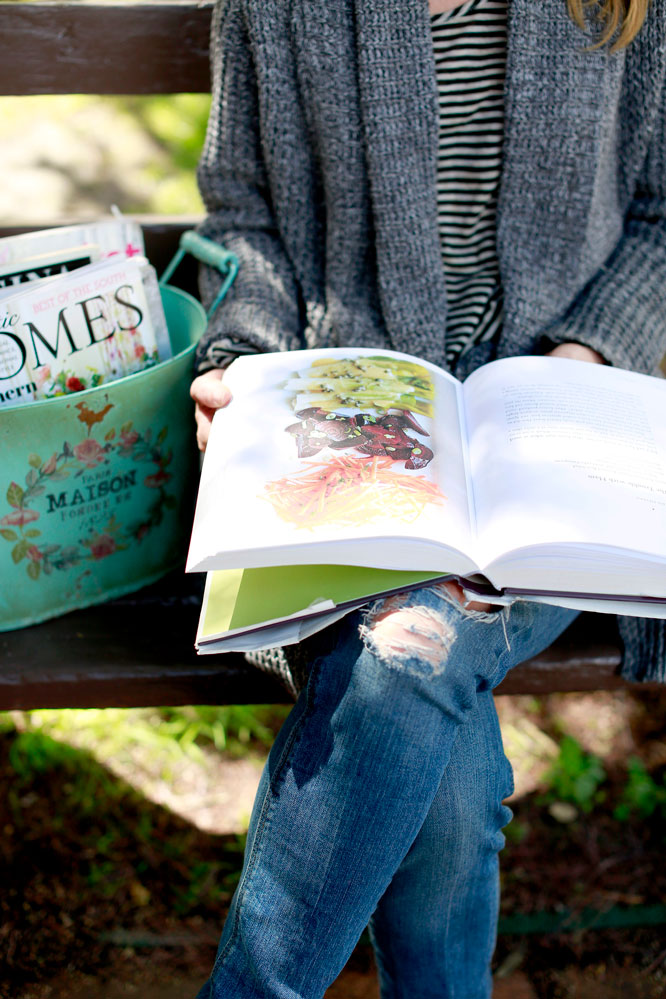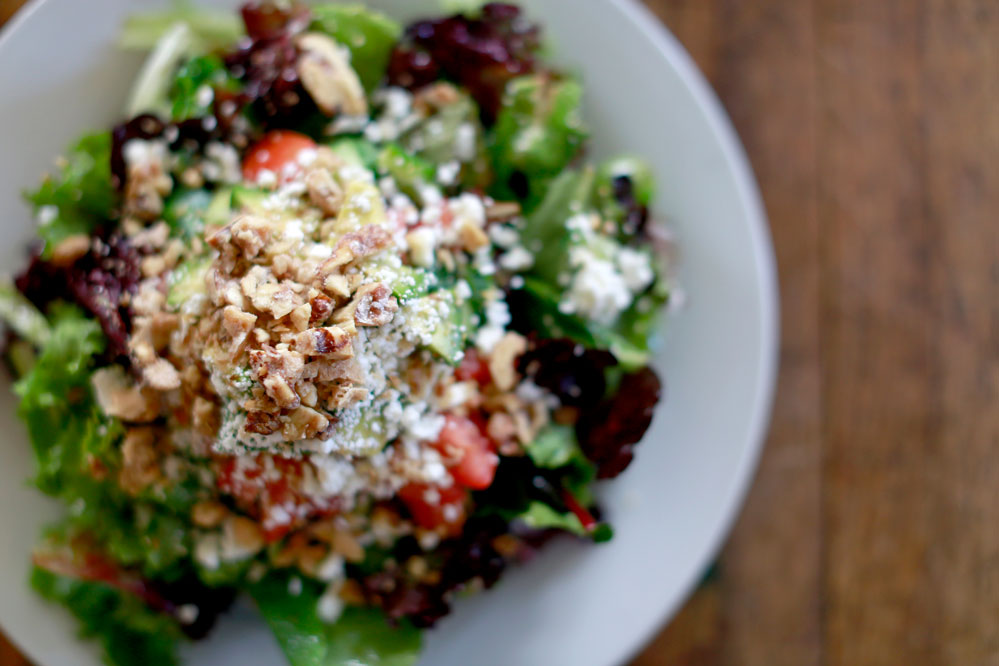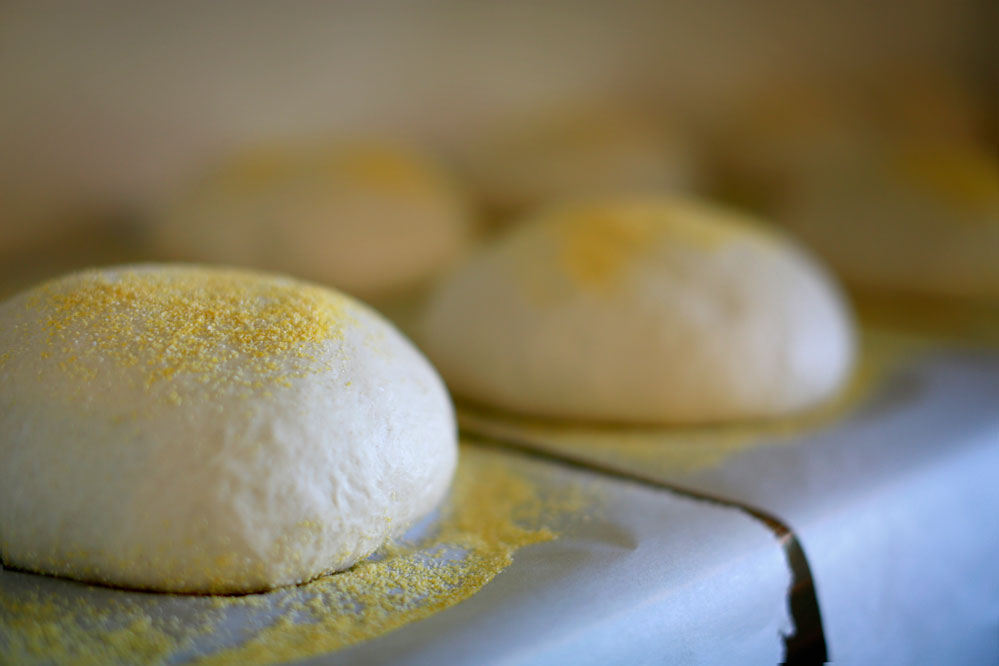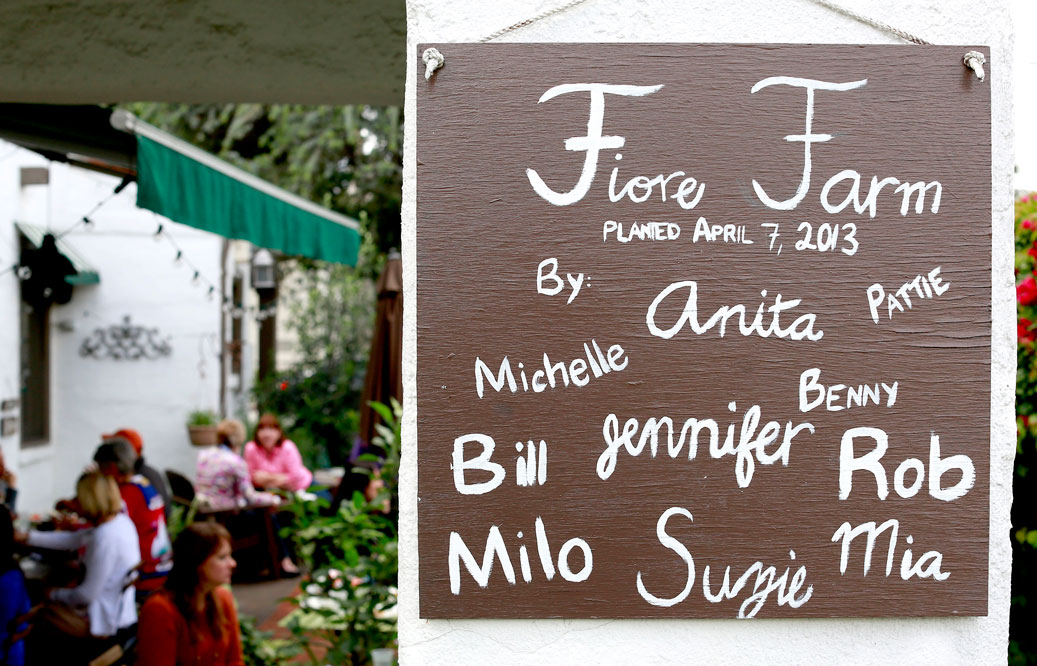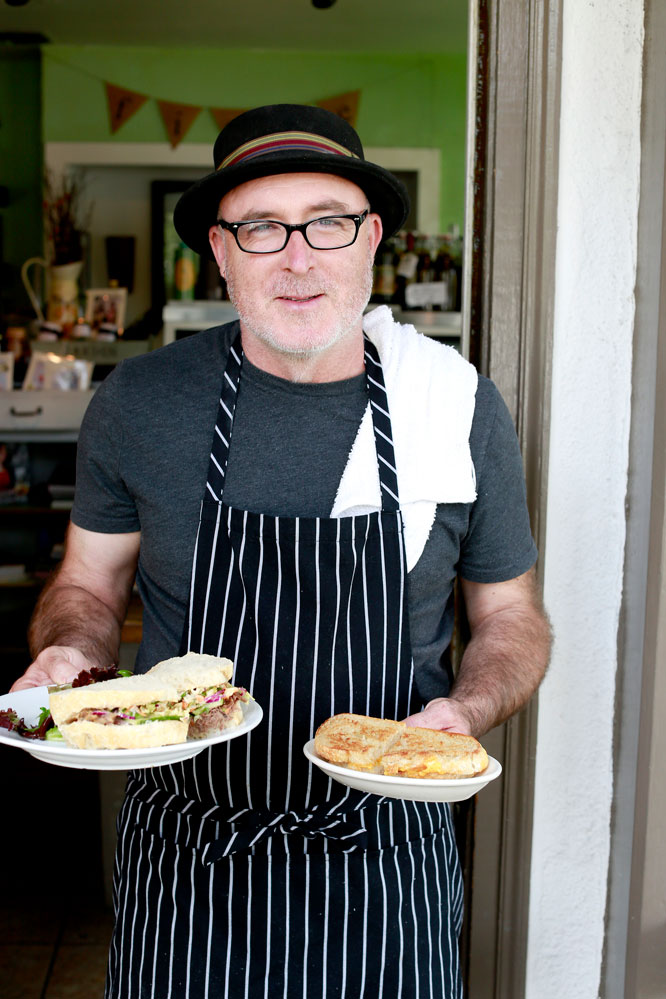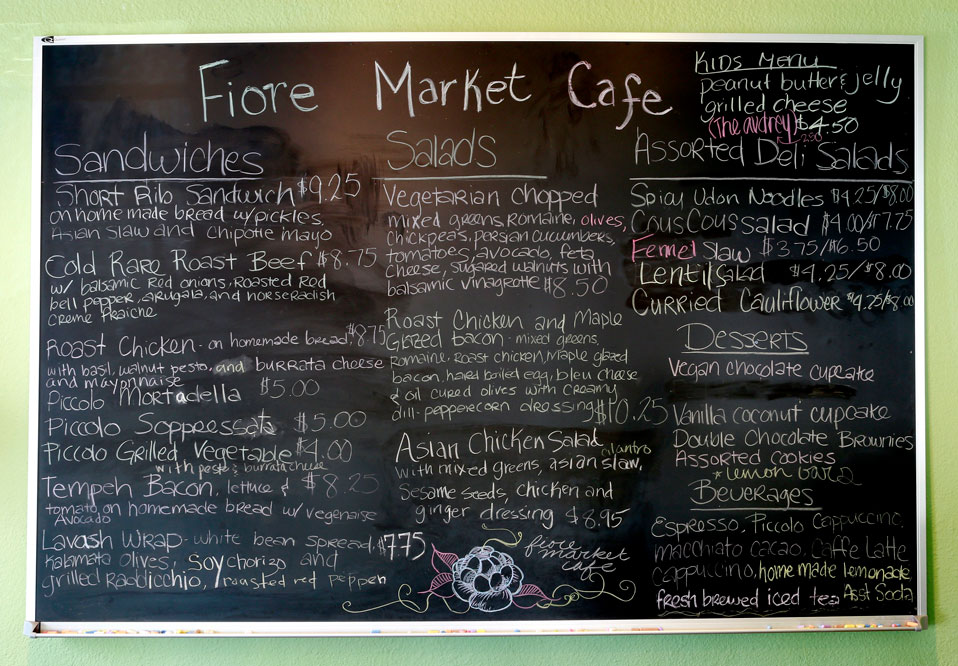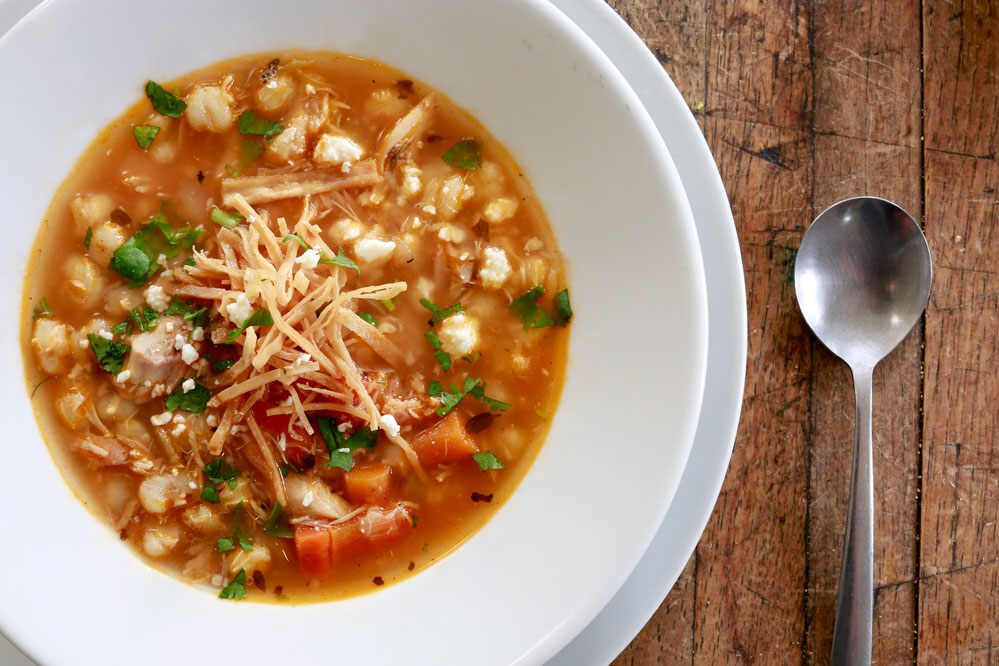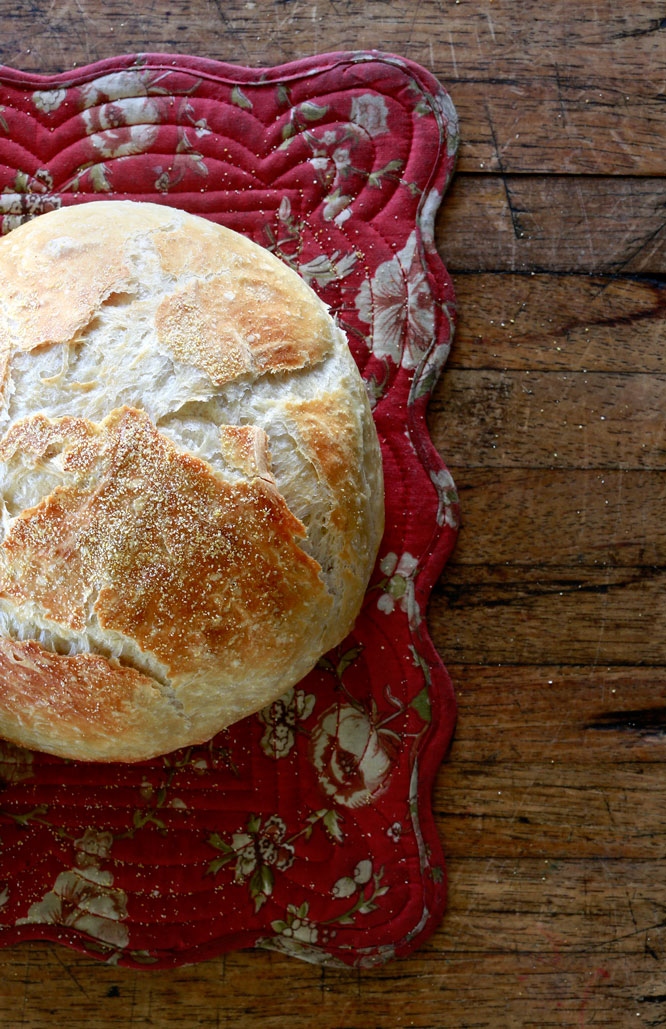 Fiore Market Cafe
Pasadena, CA
Fiore Market Cafe is a family run restaurant where Bill and Anne Disselhorst specialize in slow, home-cooked food. Their restaurant truley creates an atmosphere of community where people come to eat, relax, and coonect with one another.
Were you always a chef?
Bill: I've been in the restaurant business since I was 15. I was always in the front of the house, in management. When I got my first job as assistant manger, I would come in an hour and a half early to watch the guys in the kitchen, and I would teach myself. I also learned a lot from my mom. She cooked a home cooked meal every day. The way I cook is the way she used to cook. She would buy a roast beef for Sunday, and if there was any left, she'd cut it up and make stew, she wouldn't let anything go to waste.
Let's talk about your bread. You have this really unique bread you bake in pots.
Bill: To be honest, I didn't come up with it. I got the idea from Jim Lahey. He wrote a great book called "My Bread Book" . He was a guy back east that wanted to make good, artisanal bread that he couldn't find in the states. He wanted to make bread that reminded him of the bread in France and Italy. He found that bread makers in Europe would seal the chamber of the wood oven, and it would create a vacuum. It had moisture from the water which would create steam, and that made the crust have really nice texture. He asked himself how he could make that bread in a conventional oven, like you have at home. If you baked bread in a pot with a lid on it, you could create a similar chamber. It wouldn't have the flavor of the wood oven, but it would be close.
So each loaf of bread is baked in an individual pot?
Bill: That's right. When I first opened I bought six pots. I had two regular ovens like you have at home, they're commercial ovens. My top oven is just for bread. When we first opened we would bake six at a time and it would take about 50 minutes for the loaves. As we got busier we got stuck, so I had to figure out a way to make more bread. Ann, my wife, does pastries in the bottom oven in the morning. So from about 11 am on, I can do twelve at a time, so I can stay in pretty decent shape. On Saturdays, we always run out around 2 or 3 pm because I couldn't keep up with the demand.
Were people getting frustrated you were running out of bread?.
Bill: Sometimes. When we opened this girl started coming every single day. We didn't know her name. We started calling her short rib girl because she would order a short rib sandwich every time she came in. At the time, she was going to the local high school. She's moved on since then but still comes in a couple times a year. One busy Saturday she asked for a short rib sandwich. I said, 'Can't. I'm sorry. I'm out of bread.' She starts stamping her feet like a little baby, she was so mad. She ended up leaving. Then an older guy came in and asked for a sandwich. He left but came back once the bread was done. The bread has to sit for twenty minutes once it comes out of the oven before I can cut it, because it's too soft. So he saw me busing tables and said, "Where's my sandwich?" Eventually I made him a sandwich. Most people understand that we're not doing fast food. It's made to order. We cut the bread to order. We cook bacon to order. It takes time. We don't want to be fast food. Everything takes time. So most people know it takes time. The whole intention here is to have a home-cooked meal. We make everything here, we don't buy anything prepared. You can taste the difference.
That sets your place apart, the fact that you put some much time into it. Do you buy produce for your shop every day?
Bill: I come in every day at about 4:30, 5 am. I get the bread going, get the short rib, chicken, and roast beef going. I go to about 5 stores so it takes me an hour and a half, and I buy everything for the day. We use most if not all of our food that day. I have one big refrigerator, that it's. The next day we start over. I never buy any cases of fruits or vegetables, because I have nowhere to store it. Also, by the time you get to the last third of a case it's starting to rot. So everything I use is less than two days old.
Was this always your intention when you opened this restaurant?
Bill: I'm forced to do it by my space. When I tell other chefs or restaurant owners what I do, they think I'm crazy. That's part of the charm – everything is fresh from today.
I'm sure people love that.
Bill: It's all about human connection. I try to talk to every single customer. I personally think it's really important that I know people's names. They all know my name, so I make it a point to get to know the people who eat at my restaurant.
I get excited when I see people open a business that's not just about the profit.
Bill: To me it's not about money, it never has been. My motivation has never been money. But, I've never worked so hard in my life. The restaurant is finally doing well. I got that from my dad. He never did anything for money. He made money but he was never motivated by money. My father was motivated by people. We went to Italy in 2003 and met all these incredible people. I never met anybody motivated by money in Italy. Most people seemed to be motivated by how happy you are, and the quality of your work. If you worry about the money, the money is never going to come. If you do what you're supposed to do, the money will come. My son saw the business when it wasn't doing well and he said 'What are you going to do?' And I said, 'Keep working.' And finally, the money came.
What's your favorite thing on the menu?
Bill: I love everything. The roast chicken is Ann's recipe, she's cooked it this way ever since I've known her. We roast the whole chicken with lots of salt and pepper at a high temperature so it comes out golden brown. We store the white meat with chicken juices submerged so it's always really tender.
Where do you see yourself in five years?
Bill: I always wanted to open a restaurant with one wood burning oven in the middle of the restaurant and community tables. But we're committed here for five more years. We also thought about opening an antique boutique combined with a nursery, and an Italian style espresso bar. You can buy a coffee, and garden supplies, in one space. A while back I had a cooking school in Italy. Down the road we'd like to take people to Italy for cooking classes. We have a lot of ideas.
You worked in the corporate world for a while, right?
Bill: Yeah, I worked for a company for 22 years. I got caught up in making some money, starting a family and I had this feeling like I couldn't leave. I felt stuck. If I had a creative idea I thought, I couldn't afford to leave. I then lost my job so. I was forced to start something on my own, or go find something else. You can start a business very inexpensively, and you can make it.
There's a 28 year old girl who came to us last September. She had been working in marketing, and wanted to be in the food business. She asked us if she could work for free, as an intern. We now pay her. She's very good, she's a baker. I tell her, 'You don't have to wait to start a business. You should do it now.' There's always this perception that you should wait. I keep telling her, 'You can do it.' It's a leap of faith. I know in my heart things will work out. I'm inspired by people who are passionate about what they do. They're going to have fun. Failure is just an opportunity. As long as you don't quit, you're not going to fail. Sure you may have problems. But if you keep going, you learn something from that mistake, and do it differently next time.