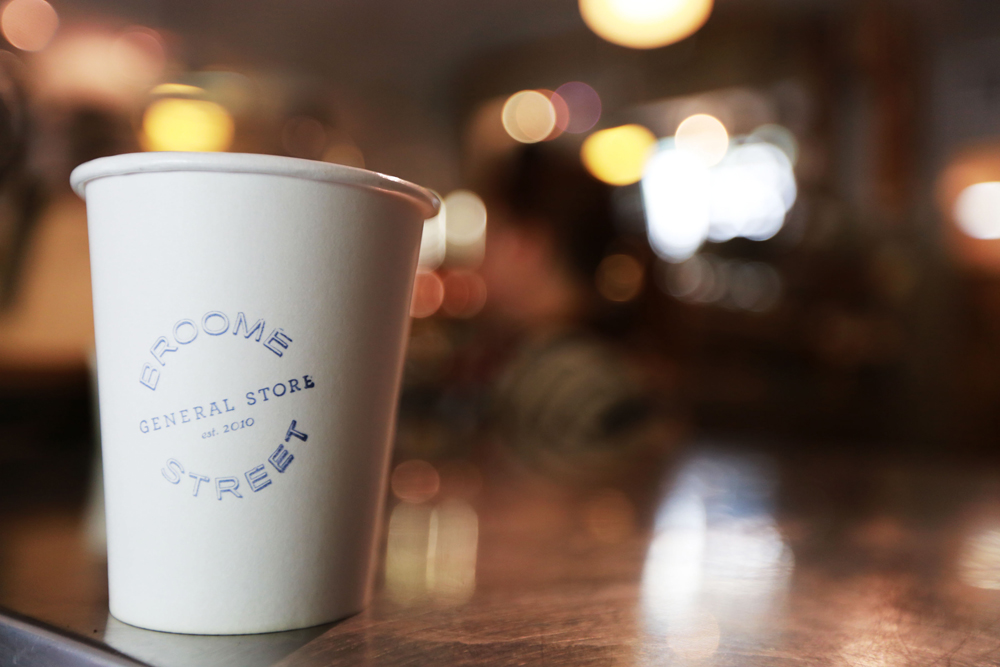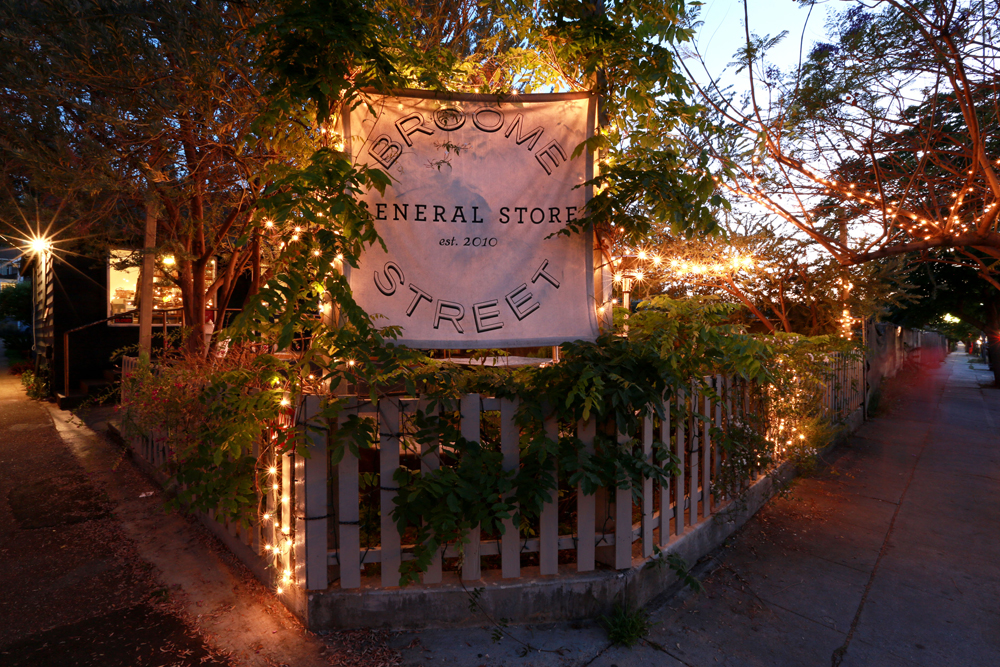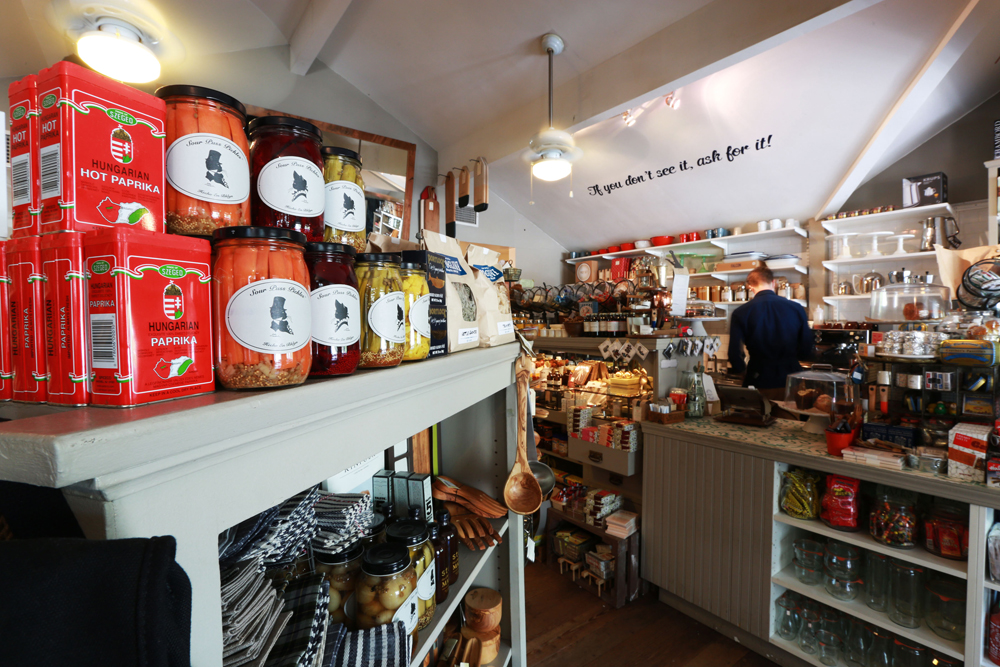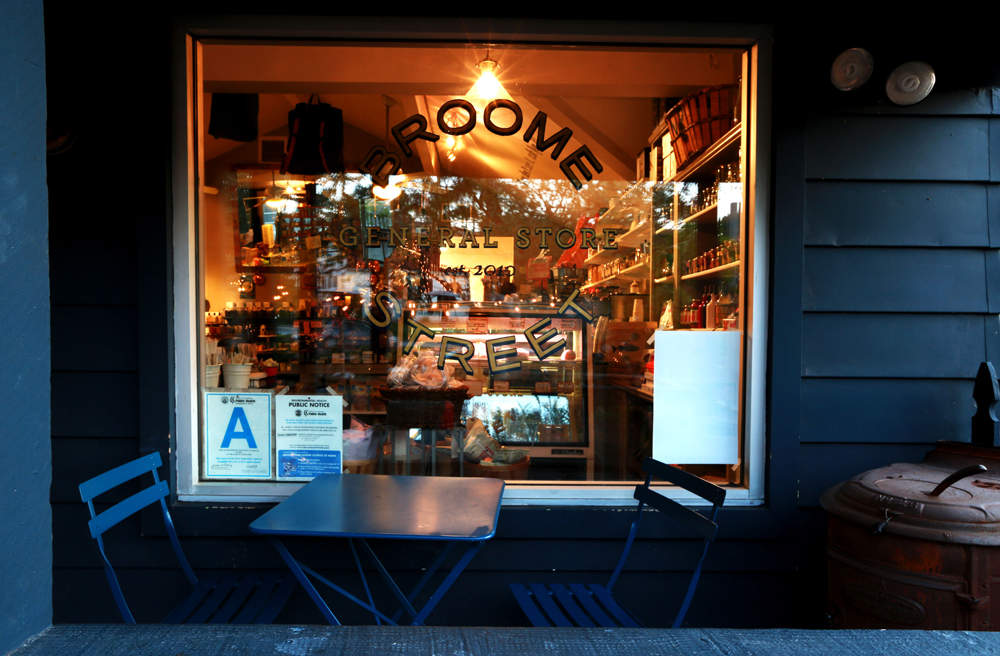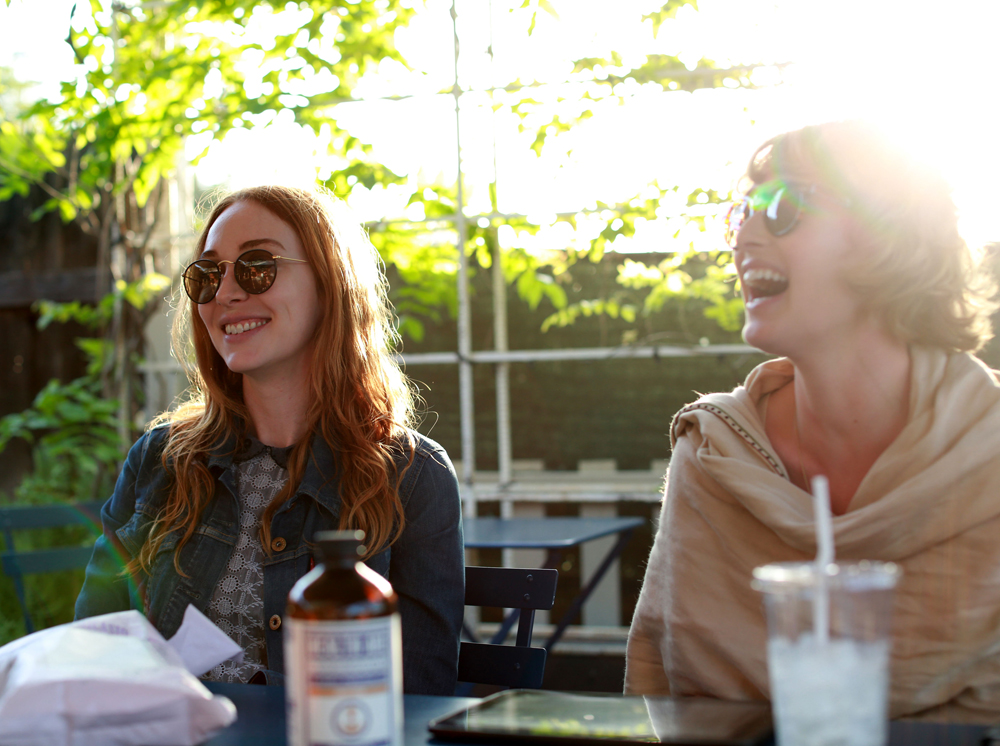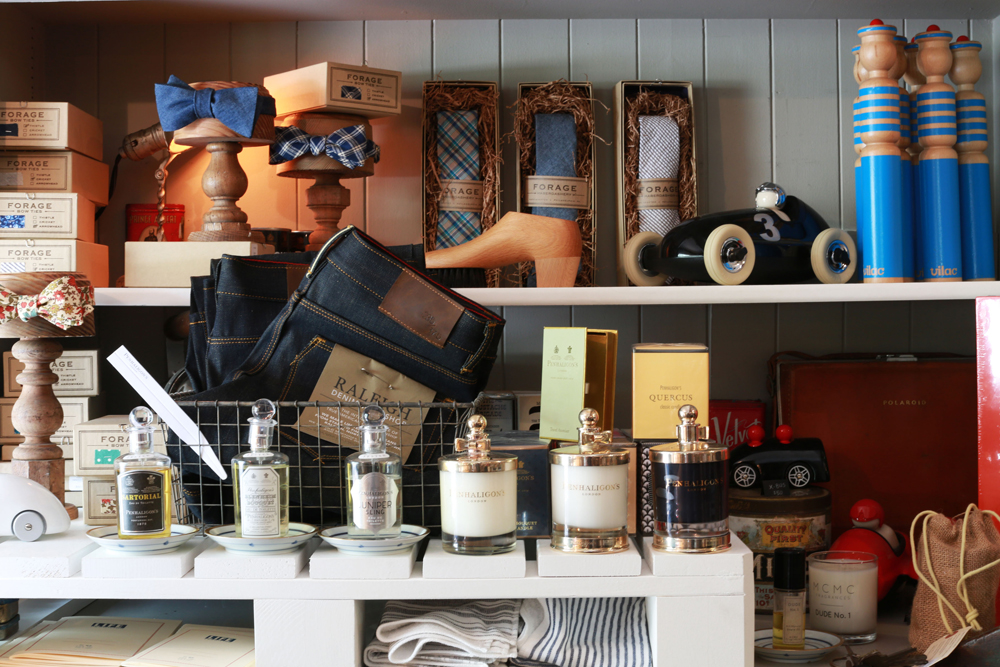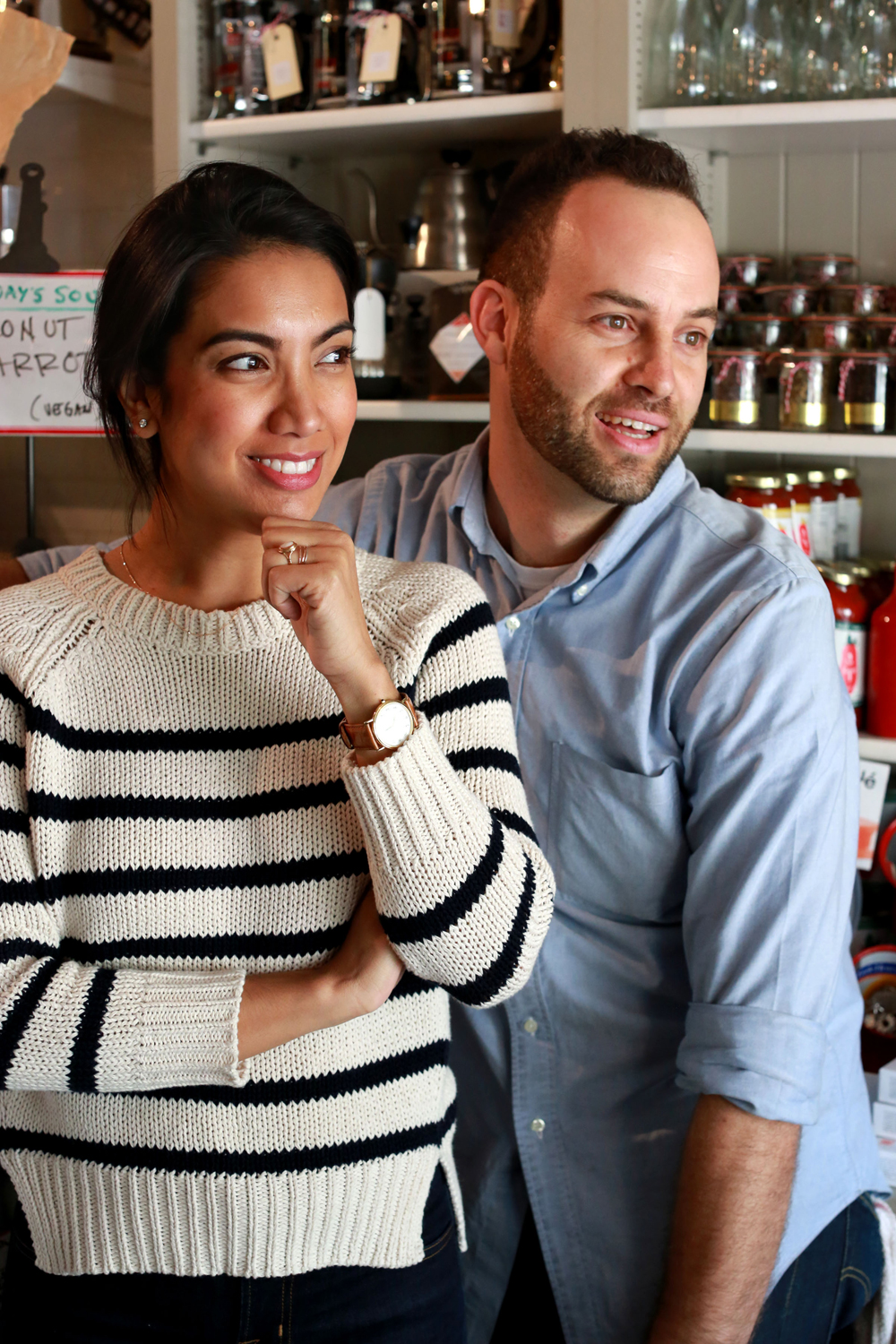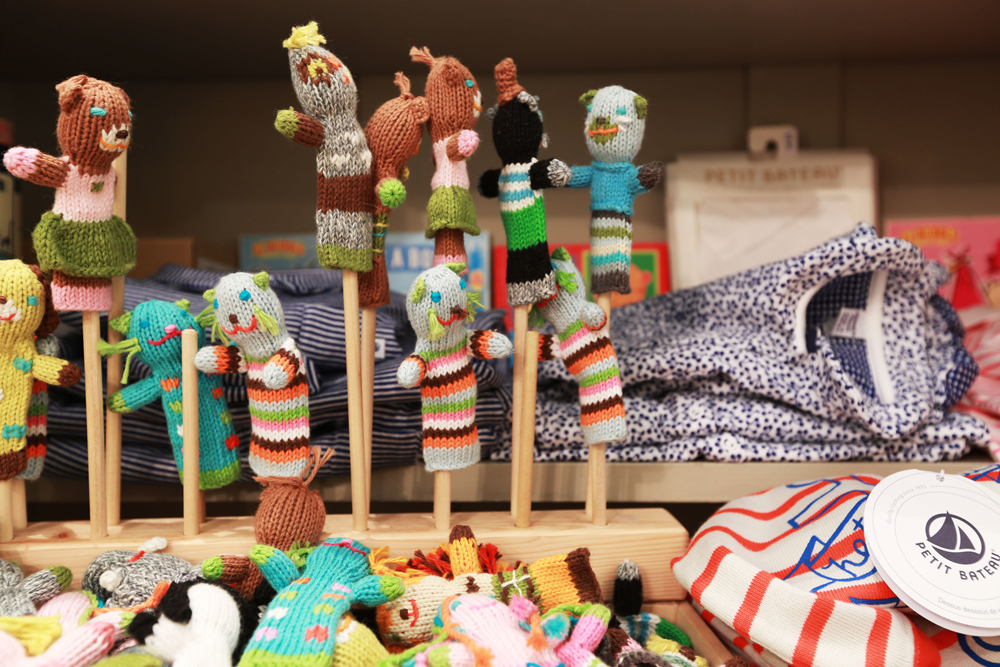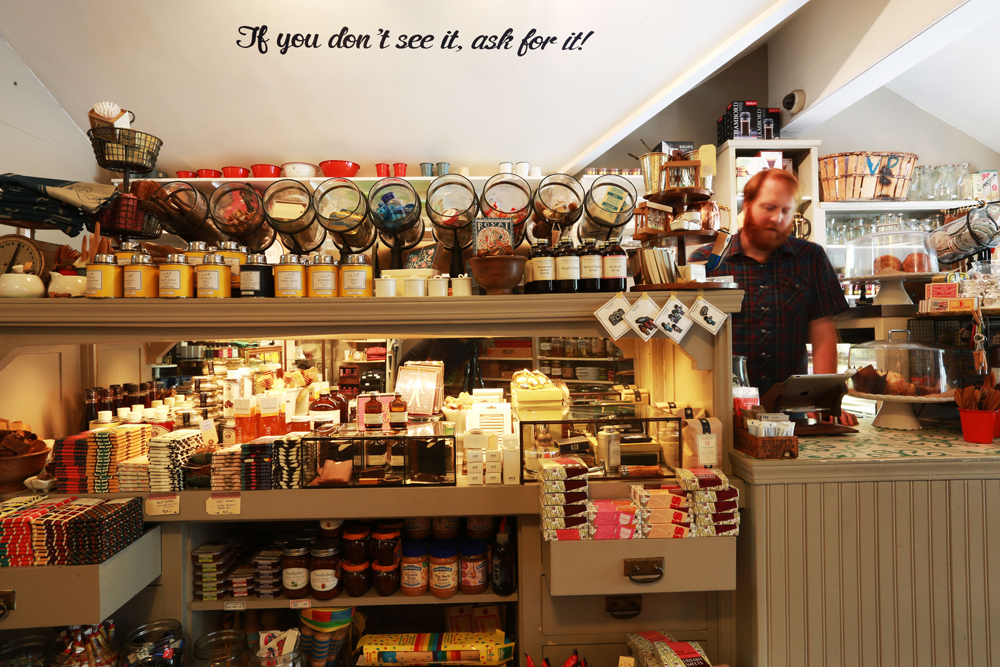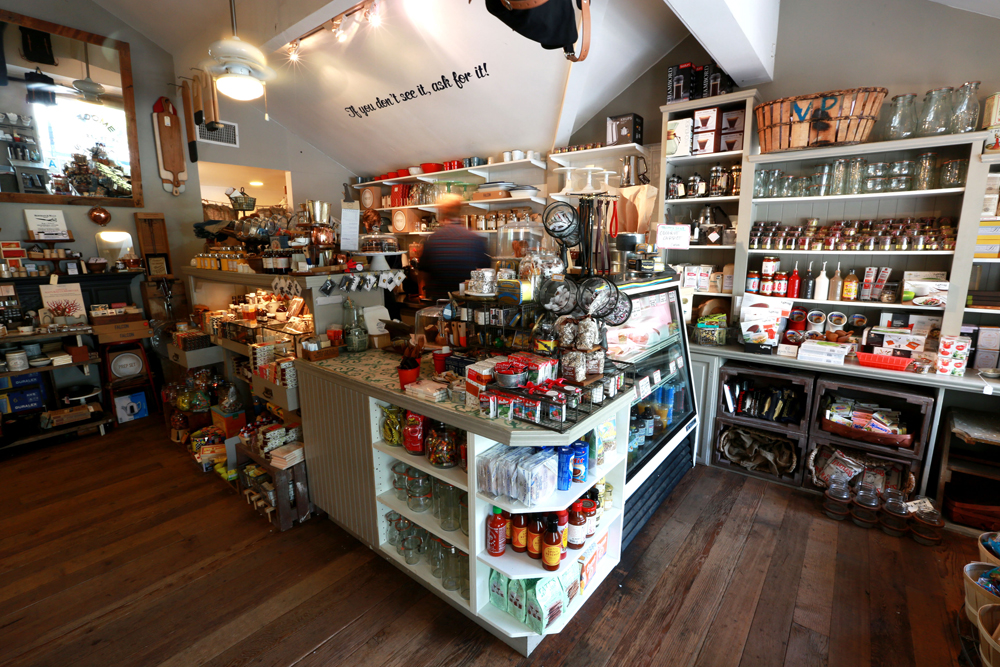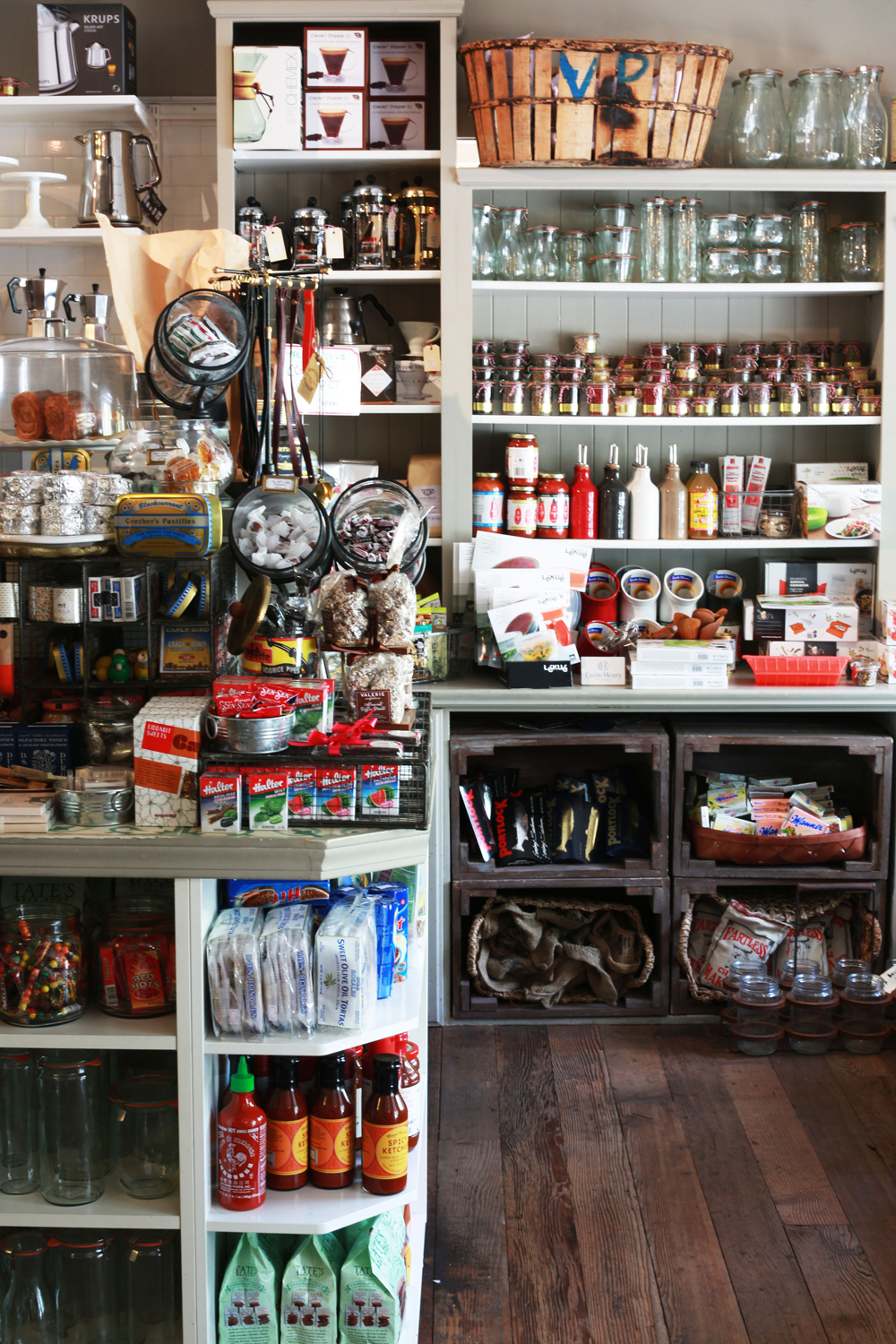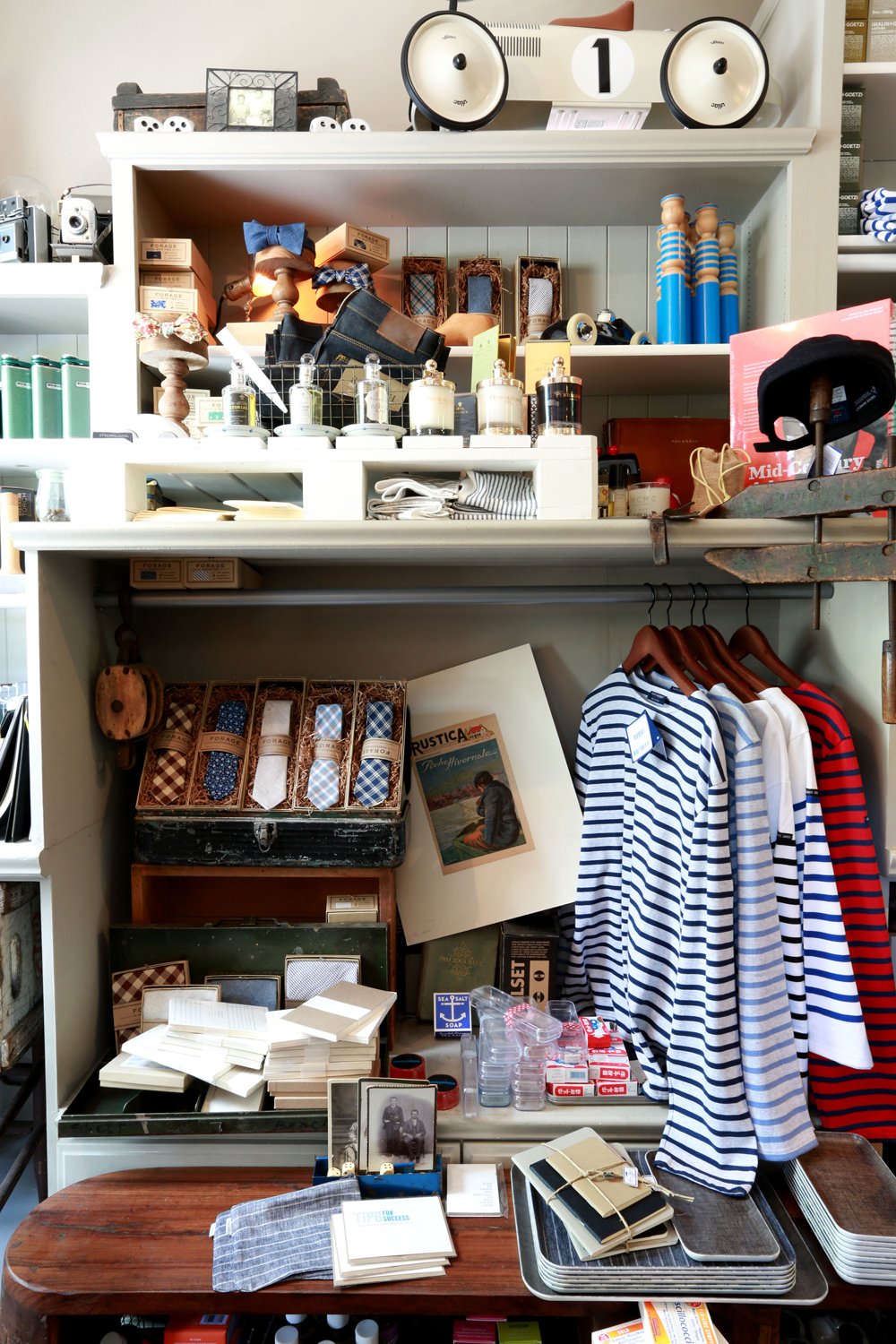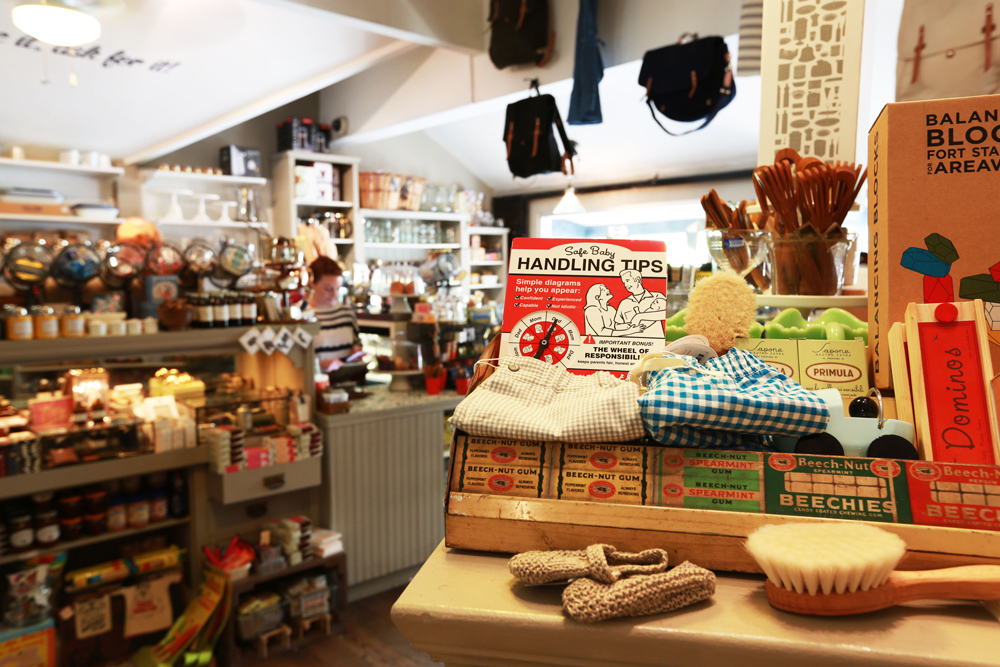 Broom Street General Store
Silverlake, CA
NYC expats, Sophie Esteban and Peter Graham, opened up Broome Street General store in a cozy little section of Silverlake, in Los Angeles. Their bungalow style storefront sells everything from home goods to NY's Gimme Coffee. As soon as you walk into Broome Street General Store, a welcoming sense of home sweeps over you.
You have such an incredible location. Did you always want to open a coffee shop and general store? Or was the space the catalyst? Which came first?
S: I had the idea for the general store over a dozen years ago. I was actually living over on Broome Street and it was the first time I was living in New York without a roommate, which is a huge luxury when you're on the hustle in New York. And so it was the first time I started to care about everything that was going into my apartment because I was solo. No one was going to be borrowing my bed sheets. My roommate's "escapade" from the night before wasn't going to be making eggs in the kitchen with my… You know? Everything was mine. So I started to really care.
And I started to buy everything in my neighborhood. Because that's what you did in New York. You weren't really going out to Ikea and doing that kind of stuff.
There was no Ikea.
S: Well, there was Ikea—I'm not that old—there was one in Elizabeth, New Jersey. But no one was really doing that. I bought all my stuff at the stores right around where I lived and that's how I started to curate the shop. In the beginning everything that was in there, it didn't get there unless we were using it in our house. Even today we don't buy anything that we wouldn't be happy to keep ourselves. That's always the benchmark. We actually test every product. We make sure, before it's in there, that it's something that we would use at home.
So the idea for the store came first. I was actually going open it in San Francisco. But, then I arrived there after the bubble really burst and everything was just completely vacant and it just wasn't a good time to be doing retail. So I continued to do the job that I was in. I was doing business development.
I really wanted to open this store. So we sat down and opened up all the old spreadsheets and idea books and kind of just started planning and then we started looking for a space.
And you were in LA at this point?
S: I was in LA. And we figured, why don't we open it somewhere we can go every day, or somewhere we would want to go every day? And so what I was trying to do was recreate my day of shopping on and around Broome Street and in my neighborhood, but put everything in one space.
I would go to Chinatown and get all the ingredients that I use, all the stuff that I use to cook, and then Little Italy, and Dean and Deluca, and then I would be in SoHo... So it was like that whole neighborhood is really how it started. And then the brands that I've always loved around Broome Street, like Steven Alan, was right there, on Mercer. A.P.C. was another one that was right there…
All the places I would shop, those are the brands I try to bring into our store.
I remember when I first walked in I was blown away by the variety of things you carried in your store.
S: Yeah, that's the story behind it. And the location we actually saw and we fought about it. Peter hated it for a while.
This location? You hated it?
P: I don't know that I hated it.
What made it questionable?
S: Well it had been so many different things and I think… This street is a sleeper, which we kind of like because we wanted it to be a place for the neighborhood. Even though, now, knock on wood, there are people who find us because they stumble upon us, or as a destination. So I think it's a really good location. It just screamed general store.
So, it's the general store first and then coffee shop?
S: The idea of a general store, to me, was always one that included some kind of fast-service food and coffee component. So it was always the idea to be this one-stop shopping convenience of being able to go do something that you do habitually and ritually—like going to get a cup of coffee—but you were able to pick up all the things that you need. Or it's your boss' birthday, or your anniversary with your girlfriend, or something is going on and you didn't have to run to another spot or wait for that to open because you're getting your cup of coffee right now. So it was just that whole convenience factor of New York.
When I first stumbled upon it, it seemed like this little oasis. But I can understand not knowing about the location at first, it's hard to see.
S: Well, we liked that in the beginning.
P: I didn't realize that schools were here, initially. And that made it different, in terms of viability. Having people coming to us, the school and having people there, was a built-in community. We want it to be a neighborhood store and have it be a place in the community, not another storefront on a commercial strip.
I saw that so many people from the school, parents mostly, would stop by for their morning coffee. Also, when school got out they bring their kids by, stuff like that. It seems like you have a regular flow of customers where you see them over and over again. How does that feel…To be part of someone's habit?
S: All of our customers are important to us. I think the regulars help keep us in business. We rely on the customers that come to us once, twice, sometimes three times a day. And they're awesome. It's like Cheers. And we remember everyone's names. I still remember a lot of drink orders from when I used to work in the store. And we did build really great relationships with people just from having them as customers.
P: We have so many different types of customers. We have our regulars who come in for a cup of coffee every single day and don't really realize the retail aspect of it, at all.
S: And plenty of people come and don't buy coffee or food.
P: People come from all over who are coming for a specific retail experience. I guess every store has a diversity of customers. But it's pretty pronounced. We've got that local crew coming in…
S: It's like a real general store. That's the thing. When we were younger my parents, in the Philippines, when they came to America they were like, "Let's see the country!" And we bought a mini van and did crazy road trips. And every place we went to, every small town had a general store and it reflected that particular community. So while our "brand" for lack of a better word, or curation, is, in essence, a love letter to New York, we can't help but be affected by the neighborhood that we're in. And it's really, really grown to service the neighborhood. That's why we have that catch phrase, "If you don't see it, ask for it." Because a lot of that curation over the first year was people in the neighborhood saying, "we want this, if you have this, we'll come and buy it from you." So that's kind of like a real general store in a small town.
Do you guys like what you do? Could you see yourself doing anything else?
P: People always ask me, what if you won the lottery tomorrow? Would you keep doing this? And we say, yes, we would. We'd be doing it in a little bit different way. We'd have a bigger staff, for sure.
S: We definitely wouldn't be working as hard as we do. Even though I think we have a pretty big staff for such a small business, Peter still wakes up at 5 a.m. every day. We have long days.
It seems pretty rewarding.
P: It's incredibly rewarding.
S: If I won the lottery I would absolutely be doing this. But yeah, I would definitely not do things the way that we did. I was three months pregnant when we signed the lease and then I was tiling that back wall when I was five months pregnant. That was stupid. I had to wear a mask because we couldn't tell our friends.
What about in five years? Where do you see the business? Do you see it expanding?
S: We can't tell you that. We'd have to shoot you. We imagine really big things.
P: Definitely beyond the general store.